How to transition to a career in IT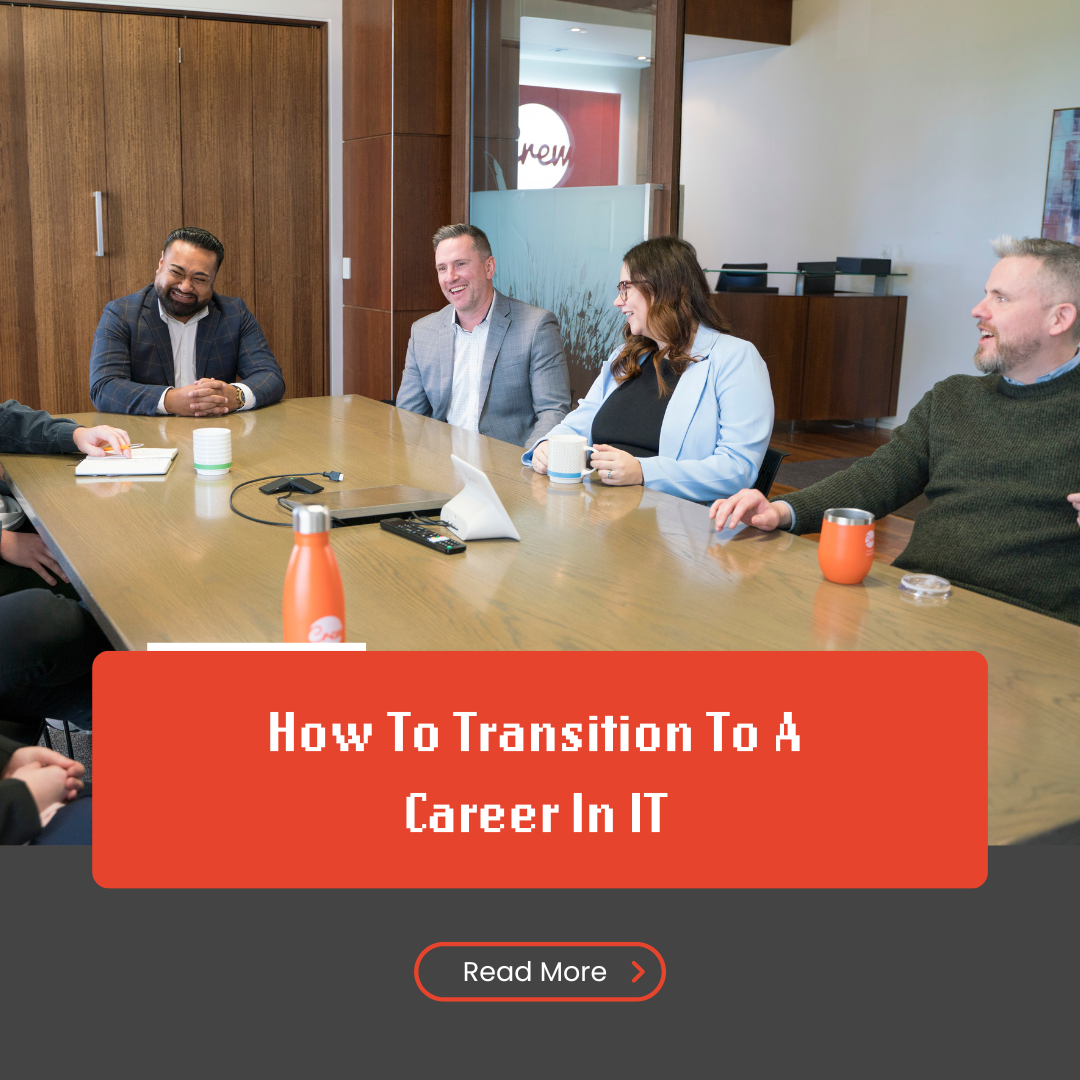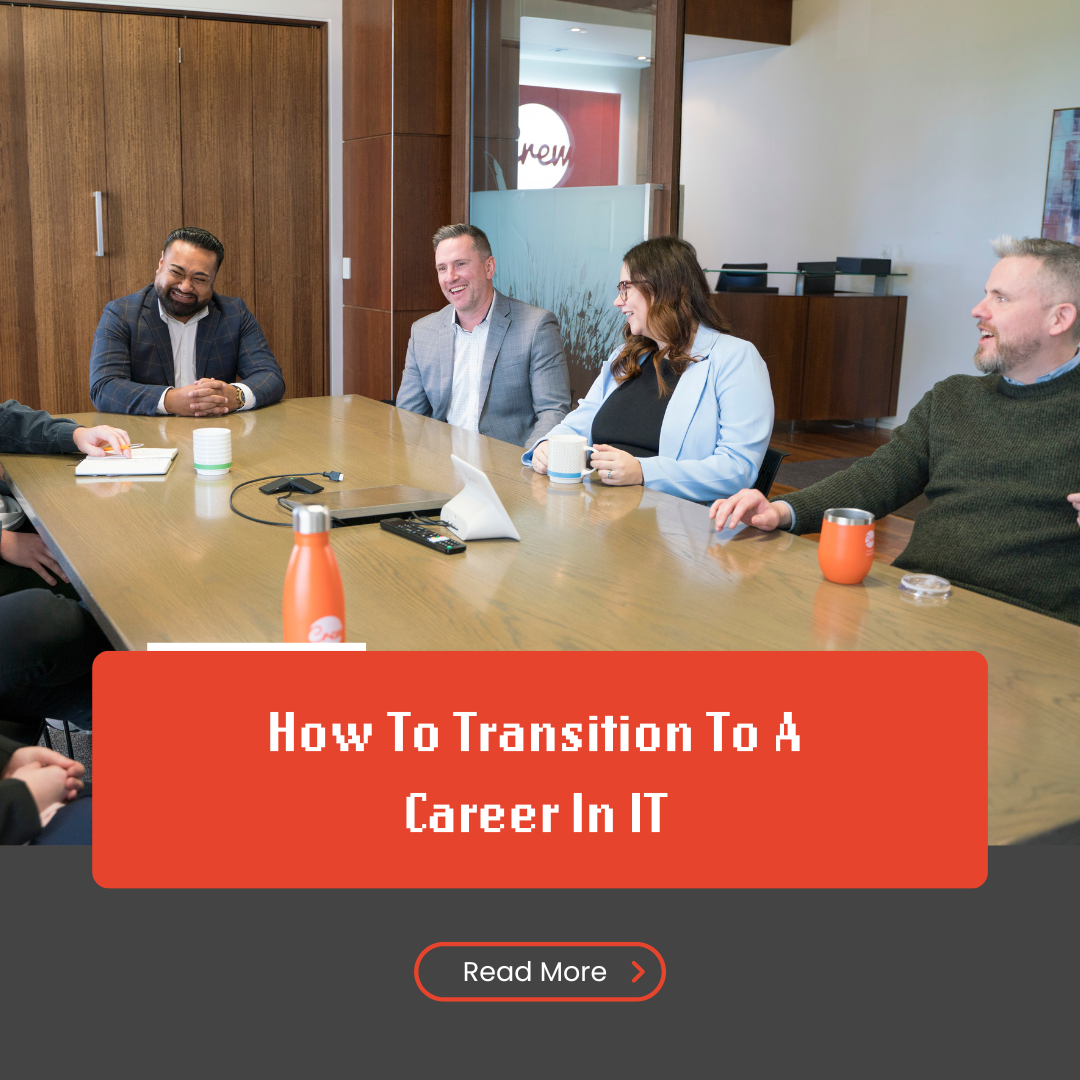 Here's what you need to know to get a job in tech in New Zealand
New year, new recession, new frustrations at work … whether you're trying to get ahead of the cost of living or simply in need of a new challenge, the tech industry in New Zealand is hiring – and getting in might not be as hard as you think. 
The tech industry accounts for around 8% of New Zealand's annual GDP, and employs around 5% of our working population, but there still aren't enough Kiwis to take up the roles. "We have a massive shortage of skilled people getting into IT, so it's a good time to get in: salaries are good, careers are good, opportunities are exciting, and there's a lot of money being pumped into the space", explains Crew co-Founder and Director Cory Richards. 
With a wide spectrum of jobs on offer from infrastructure and software engineering to project management and business analysis, there's something to suit every interest and level of experience. In this article, Crew's Cory Richards talks through why now is a great time to make the move into tech, and how to take the first step.  
Choosing which role to go for  
It's an exciting time to be part of the industry, with tech growing in multiple ways: from marketing to sales, payroll to HR, almost every aspect of business (and every business industry!) has a tech component now. Plus, new roles exist today that we couldn't have dreamed of a decade ago and there will be new roles in a decade that haven't been created yet. 
With all of these opportunities, Cory advises to start with yourself: "The first place to look is always what's exciting for you. If you like building programming, you could step into software engineering, infrastructure, or cloud services. If you're good with people you could look at product management and project management. Where does your passion lie, and where are your natural talents – that's where your search should begin." 
When considering your work history, look for talents or skills that can easily be transferred to a new position – for example, spreadsheet and communication skills, or experience with an agile methodology. A recruiter can help you to see the connections between what you've done and where you could go next, using their knowledge of the industry to imagine where you could be placed and what type of roles would be best suited for your experience. 
Soft skills that are sought after in tech include problem-solving and people skills, as well as the ability to follow processes. There are some entry-level tech roles you can walk right into using the experience and education you currently have, while for more technical roles you will likely still have a knowledge gap, which requires filling with some training. 
Investing in training 
Technical skills can always be taught, and there are a range of course options – both online and in person – for aspiring tech careerists in New Zealand. 
A couple of providers that we recommend are: 
Both of these options provide short training courses that can give you the skills, experience, and access to get into your first tech job. Their mission is to provide practical experience from day one to supercharge your path into tech, and provide high-quality graduates who are ready to thrive in their new work. 
The timeline can vary from weeks to months depending on what level you're starting from, but both course providers work toward the same end goal: placing you in a job at the end of the course. If you know that the technical side is where you want to be, signing up for these courses should be on your priority list. 
Taking the first step 
For any major career change, a good first step is to talk to a recruiter; "We can tell you how long your journey is likely to take, help you identify your transferable skills, and give advice about what kind of roles you could get in the future", explains Cory. 
"We can help edit your C.V., guide you through the interview process, and nudge you in the right direction to learn more about the industry and meet peers. We also run Crew Connect, a twice-a-year networking event for people who want to get into tech to meet like-minded people and find out more about the industry."  
It's an exciting time to be in tech, with so many projects having a tech aspect and more funding for tech developments across the board. It's not totally recession-proof, but the opportunities are continuing to grow and New Zealand in particular has a strong outlook for the future and a long way to go to fill all the available roles. 
You could be part of the next wave of Kiwi tech workers – get in touch with us today to get started.