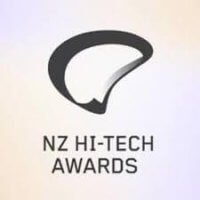 Be inspired by previous entrants, finalists and winners: We've got a great line-up of past Hi-Tech Award winners and finalists who will be speaking about what entering and winning a Hi-Tech Award has meant for their business.
Dr Claire McGowan – Judge
Dorenda Britten – Judge
Gary Foot – Enatel
Bruce Davey – ARANZ Medical
Phil Butler – MARS Bioimaging
Investor panel session: Hear from our expert line up of panelists that will guide and advise you on everything you need to know about raising capital for your business.
Bridget Unsworth – NZVIF
Greg Anderson – Northington Partners
Gerald Carter – Canterbury Angel Investors
Melissa Davies – Cataliize
Founder Fatigue: Being a founder is a tough and sometimes lonely job and one that is subject to long hours and countless hurdles and challenges. How do you deal with these and come out the other side without burning out.
Lani Evans  – Co-founder of Thankyou Payroll and Foundation Manager of the Vodafone Foundation.
The art of the entry form: We'll be running a short session on tips and tricks on writing a great entry – learn why many companies fail at the first hurdle with a poorly written entry.