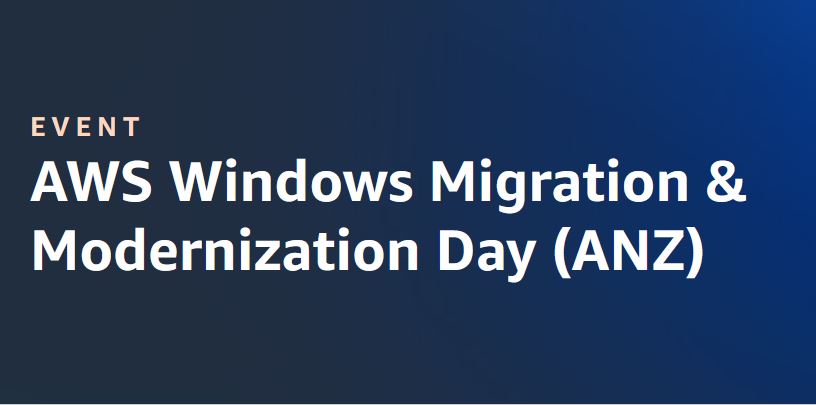 On 17 October, you are invited to join us at our AWS Windows Migration & Modernization Day in Auckland, in collaboration with AMD.
Whether you're just starting with your migration/modernization journey or are already in the midst of it, this session will help you to uncover how migrating your windows workloads and modernizing your applications with AWS can help you to reduce costs, gain efficiencies and optimize your existing investments.
Key highlights:
• Learn why you should run your Windows Workloads on AWS
• Understand how you can benefit from AWS' complimentary AWS Optimization & Licensing Assessment (OLA)
• Hear from our guest speaker, Anton Grebinchukov, Chief Technology Officer, Workbench International as he shares about their success stories
• Consult with our cloud experts and partner, Lancom Technology
• Network and learn from other like-minded professionals
Date: Tuesday, 17 October 2023
Time: 1:30 PM – 5:00 PM NZDT
Location: AWS Auckland Office | Level 13 Commercial Bay 15 Customs Street West Auckland, NZ 101
Who should attend
This event is addressed to managers – influencing, deciding on or realizing company strategy in key business areas: Leaders, CXO's, CIOs/CTOs, business owners, directors and IT decision makers.
We look forward to hosting you!