CANTERBURY TECH MONTHLY EVENT – APRIL 2021
A huge thank you to this month's event sponsor AWS.  We appreciate your support!
Join us at our upcoming monthly event when we will hear from two inspirational and knowledgeable speakers. The theme for this event is Accessibility.
When: Tuesday 13 April 2021
Where: EPIC Innovation, 100 Manchester Street, Central Christchurch – details on how to get there below.
Event Outline:
5.30 pm – doors open
Registration, networking, drinks and nibbles
6:00 pm Canterbury Tech news
6:15 pm Speaker One – Dylan Watts presents
6.35 pm Speaker One Q&A
6:40 pm Speaker Two – Chandra Harrison presents
6.55 pm Speaker Two Q&A
7:00 pm Networking
7:30 pm Close of event
Our Speakers
SPEAKER ONE
Dylan Watts, Software Engineer at Treshna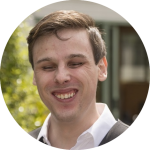 Born in Wellington, Dylan developed a love of coding as a teenager before moving to Christchurch with his family. He began studying Computer Science in his early twenties, and after graduating from the University of Canterbury in 2015, he landed a job as Software Developer at Treshna Enterprises almost immediately.
Dylan's interests include reading, pacing, reading while pacing, chocolate covered Oreos, and eating chocolate covered Oreos while pacing. He currently lives in Christchurch with his wonderful wife Catherine and his sweet but simple cat Leo.
Topic: Coding and Computing Blind
Being a software engineer is a great profession, there are never-ending challenges and new skills to learn every month. Now close your eyes and imagine doing it without being able to see. Dylan – who is blind – has been working as a software developer with Treshna for the last 5 years and he's kicking ass. He's on slack communicating with his colleagues, fixing bugs, writing new features, and generally demonstrating that sight is not a pre-requisite for being good at software development. But what challenges has he faced? How does he work through 10,000 lines of code and make the necessary changes? What tools does he use? And how can companies encourage more people with disabilities into their team? Dylan will attempt to answer these and other questions in an open and honest way.
SPEAKER TWO
Dr. Chandra Harrison, Managing Director of Access Advisors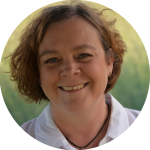 Chandra has 20 plus years of experience in Human-Computer Interaction in NZ, the US working for Siemens and in the UK working for Qualcomm, Vodafone, and the BBC.  Chandra returned home six years ago bringing a passion for helping people understand and implement digital accessibility and usability.
Topic: Digital Accessibility in the Development Life Cycle
There is a generally low understanding of digital accessibility in NZ and a low level of compliance with the accessibility guidelines that are available. But the increasing pervasiveness of technology means that if we don't consider accessibility from the beginning, we are excluding a significant proportion of the population from using our services and buying our goods.
There is also a strong push to get the government to implement long-awaited legislation that will make it illegal to have inaccessible websites, mobile apps, software so now is the time to think about how to integrate accessibility into your development processes, from discovery through to delivery.
Getting there: 
Public Transport – 4-minute walk from the Bus Interchange
By Car – Metered parking on surrounding streets or use The Crossing carpark nearby