Canterbury Tech – 21st April 2020 Social online event
6.30 – 7.30pm 
Hosted by Andy Poulsen, Brent O'Meagher & Neil Hamilton via Zoom.
We invite you to join us for an extra online event during April. This event will be a 'social' get together to provide you with the chance to network in chat rooms and hear from 2 guest speakers speaking about their recent and very topical experiences.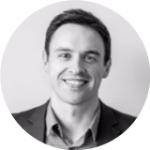 A UC graduate, Guy founded tech company Polar Bear Farm in Christchurch in 2007 and then went on to found Carnival Labs and Carnival.io, before a successful exit to Sailthru in 2016. Guy has been living and working in New York for the last few years. A few weeks ago, in the face of the rising tide of Covid-19 in NYC he decided to relocate back to Christchurch. Once back home he did what every capable and fidgety serial entrepreneur would do – got involved in something new! He has been helping out the team at the Student Volunteer Army to get their Covid-19 related response up and running. Guy will chat with Andy Poulson about his return from New York and what he's been up to with the SVA technology side of things.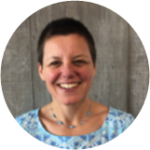 A longtime stalwart of the Canterbury Tech scene, Helen has been on an OE for the last 14 months. About 6 weeks ago she found herself tripping around northern Italy in a campervan just as they announced their Covid-19 lockdown measures. After trying to evade the virus in Slovenia and Croatia Helen, plus husband Chris, decided to get the heck out of there and attempt a return to NZ. Helen will chat with Andy about their 1600+km drive to get a ferry back to the UK, sell the van and get a flight back to NZ, only to end up going straight into 14-day isolation that has since turned into lockdown as per the rest of us.
Interspersed between chatting with Guy and Helen we will drop you into breakout rooms for social networking!