Join us at our upcoming monthly Canterbury Tech event at EPIC where we will hear from 2 guest speakers over 2 streams. Our theme for the evening is Scaling Tech Business / Digital Marketing.
Our monthly Canterbury Tech events provide a great opportunity to network and listen to speakers present on a wide range of topics.
When: Tuesday 5th November 2019
Time: 5:30 pm to 7:30 pm
Cost: Free for Canterbury Tech members, $30 for non-members.
Venue: EPIC – Enterprise Precinct and Innovation Campus, 76/106 Manchester St, Christchurch Central, Christchurch 8011
Outline of the evening:
5:30 pm Registration opens, networking, drinks and nibbles
6:00 pm Welcome and updates from Canterbury Tech
6:20 pm Quick Pitches
6:25 pm Presentations over 2 streams
7:00 pm Networking, drinks and nibbles
7:30 pm Event closes
Our Speakers
Owen Scott, Managing Director – Concentrate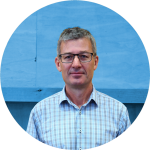 Owen is managing director of Concentrate, a 10-person marketing agency that helps hi-tech companies to grow better. A former senior executive at Jade Software, Owen established Concentrate in 2004 and has worked with some of New Zealand's most successful technology brands over that time, as well as serving in governance roles with the New Zealand Hi-Tech Trust, the New Zealand Software Association, Canterbury Tech and Enable Services, the company responsible for building an ultra-fast broadband (UFB) network for Christchurch.
Topic: Killing the lone wolf: a case study on scaling your sales
Kiwi tech companies get trapped in the 'Lone Wolf' sales syndrome – too reliant on a founder or one expert salesperson to secure deals
These lone wolves are often highly skilled and close at a high rate, but it's not scalable
Tech marketing agency Concentrate decided to kill the lone wolf model after more than a decade of founder selling
After creating a sales playbook based on international best practice, Concentrate has implemented a systemic approach to sales combining people, process and technology that is yielding impressive results
Learn how Concentrate has created a model for scaling their sales capability and mapped a pathway to significant future growth
Nadia Thorne, General Manager  – CerebalFix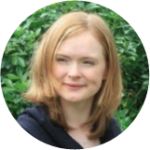 CerebralFix develops games and digital experiences for the biggest entertainment brands in the world including Disney, Disney Pixar, DreamWorks, Sony and BBC Worldwide. As the General Manager of CerebralFix Nadia is highly involved in the sales and development of these experiences as well as the continuous improvement of the process to deliver successfully to their customers and players by creating an environment that people are proud to apply their skills to.
Topic: Building our Studio for success: 10 years of learning from our mistakes, mostly
CerebralFix is one of New Zealand's largest and oldest game studios, over the course of the last 10 years we've grown, shrunk, plateaued, tried different management structures and looked at different ways of motivating our staff. Now after three years of success under our current approach, we are keen to share with others what we have learned and how empowering and supporting your staff leads to growth in all the right areas.