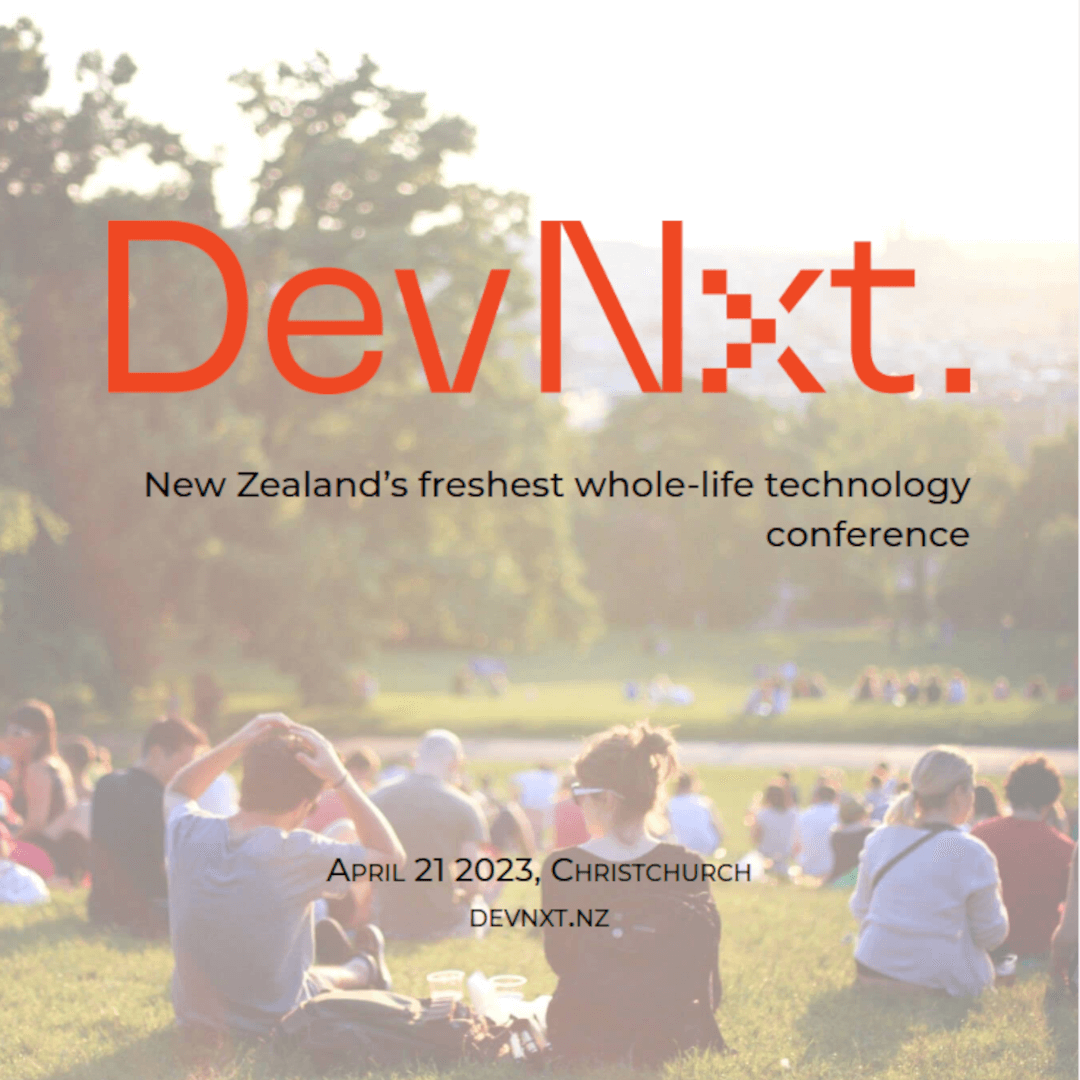 DevNxt is a full day of speakers and discussions around the concept of being your whole person in an IT profession. This conference gives us all the rare opportunity to set aside the tools and technologies that can dominate our day-to-day work and concentrate on what inspires us to reach for the heights, or possibly feel flat and ineffective. Come and listen to well-renowned speakers from around NZ and the world talk about making a meaningful impact with our fellow techies and the world at large. Take the opportunity to discuss with a broad range of people-minded people about what it means to be an whole-life IT person, and how we can encourage and support our communities to do the same.
Please note: April 21st at the Art's Centre.  Early-bird tickets are just about to end, and there's still a couple
of slots left for local companies to get sponsorship space.