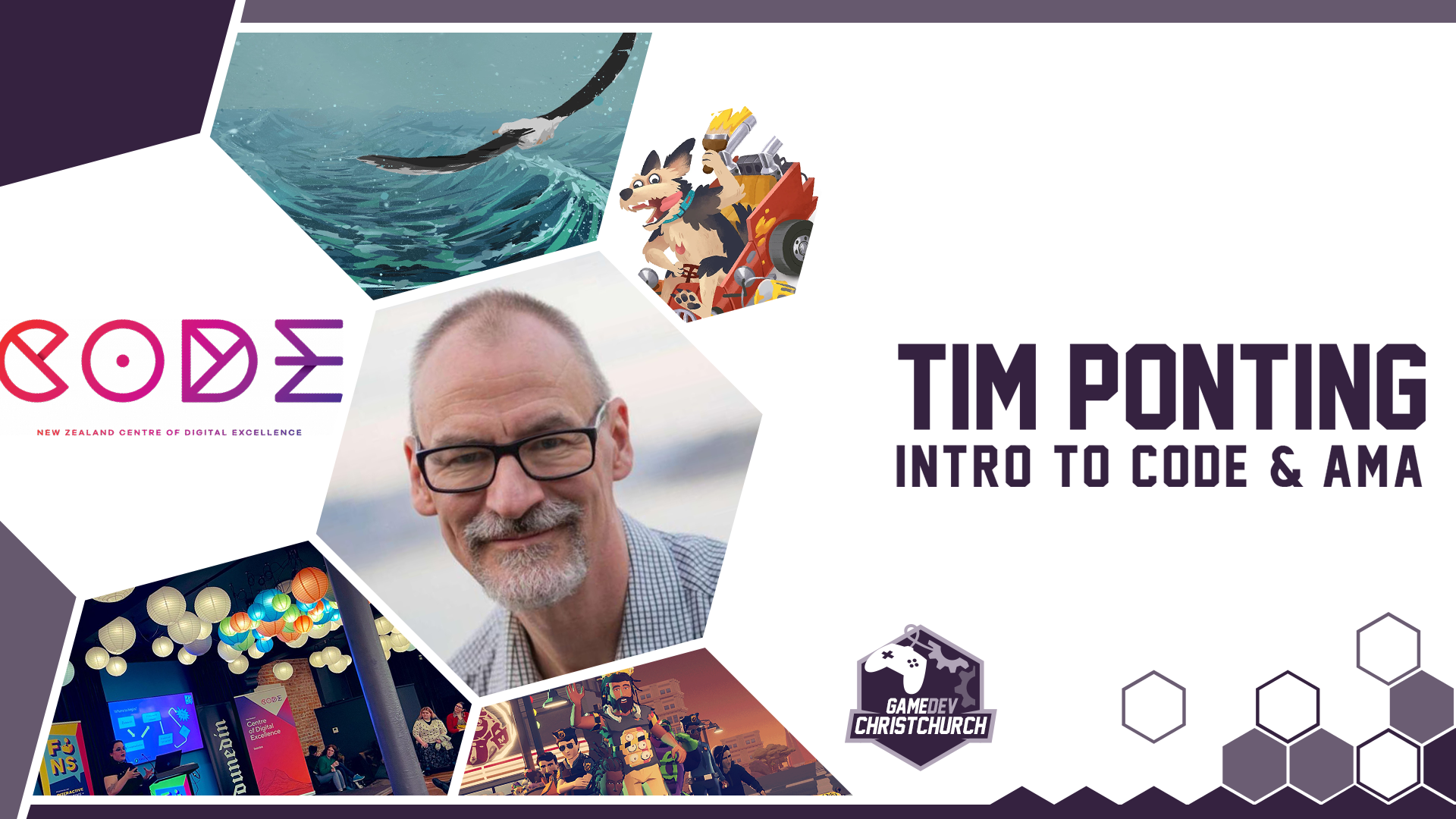 Welcome to the June 2023 Game Developers Meetup! We meet monthly to hear from a speaker from the world of game development, eat some pizza, and meet and catch up with other game development enthusiastic in Christchurch.
This talk will function as a brief introduction and AMA about the Centre of Digital Excellence (CODE) and CODE's pillars. Alongside CODE's goal of capability building within game development teams and projects, the talk will also cover the general structures of funding — the fundamentals of who should be applying, and which kinds of projects are likely to be a great fit for CODE support.
CODE is a regional economic development initiative designed to nurture a nationally significant, sustainable game development ecosystem, originally servicing Ōtepoti – Dunedin, CODE is now opening up support for interactive projects NZ-wide!
Tim Ponting has 30 years' experience in the games industry, initially as a multi-award winning journalist and publisher of music, technology and videogame magazines and websites, followed by five years at Activision as European PR Director where he was responsible for strategy and execution of all comms campaigns across the EMEA region. Achievements include launching the Call of Duty and Guitar Hero brands. Since 2007, Tim has been a director of Renegade PR and other projects including IndieDevKit, driving communications for videogames – both for publisher franchises and smaller independent projects, where his heart lies. Tim is the Chief Executive at the New Zealand Centre Of Digital Excellence (NZ CODE).