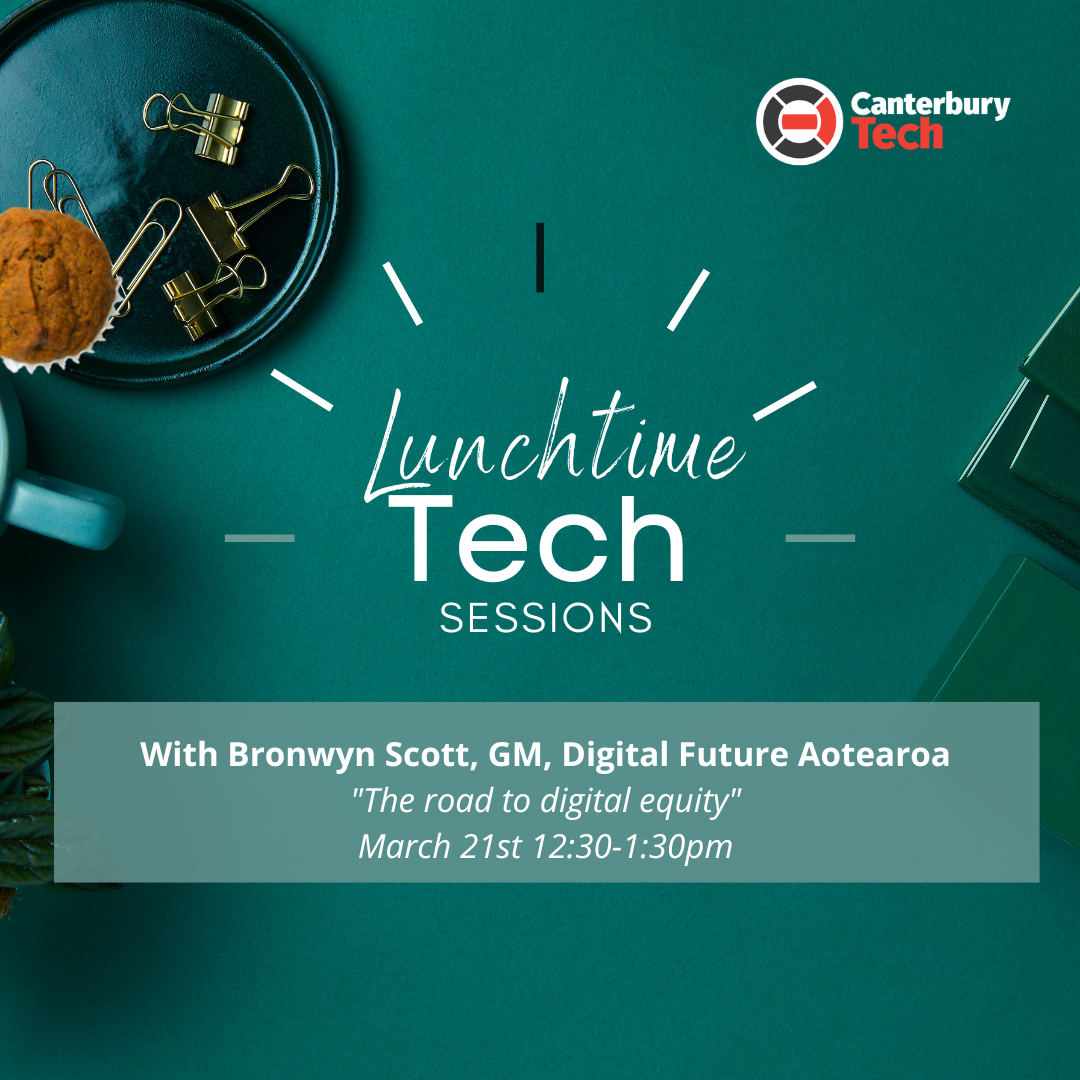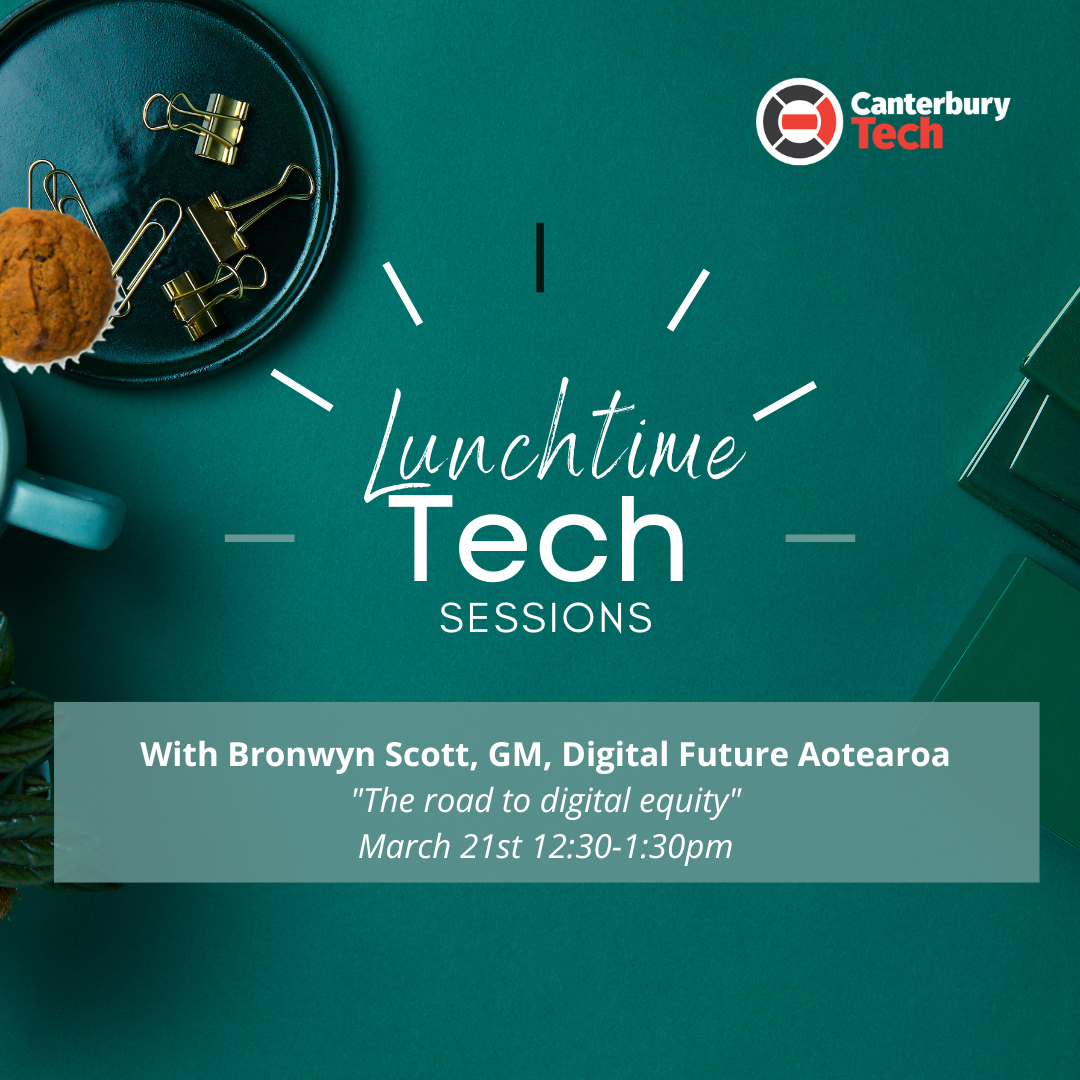 LUNCHTIME TECH SESSIONS

 brought to you by Canterbury Tech

Register here: https://events.humanitix.com/lunchtime-tech-sessions-by-canterbury-tech-march-21st-2023
About the event

Join us for our March Lunchtime Tech Session on March 21st with Bronwyn Scott from Digital Future Aotearoa!
Bronwyn will present on 'The road to digital equity – What is digital equity, why it's important, and what needs to happen to achieve digital equity in Aotearoa.'

About Bronwynn:
Raised in Bridge Pa, Te Matau-a Māui (Hawkes Bay), Bronwyn was always looking skyward, leading to a career as a commercial pilot and flying instructor before diverting into the world of technology as a contracts specialist, team leader and project manager.
Today she's the General Manager of Digital Future Aotearoa, and is heavily involved in the road the digital equity in Aotearoa as the Co-Lead of two DECA constellations.
Feel free to bring any questions to this session.
If you can't make it live, this event will be recorded and a replay will be available after.

When – Tuesday 21st March 2023
Time – 12:30pm – 1:15pm (NZT)
Where – Online.  A link to the Zoom meeting will be emailed to you prior to the event.
Cost – This is a free event