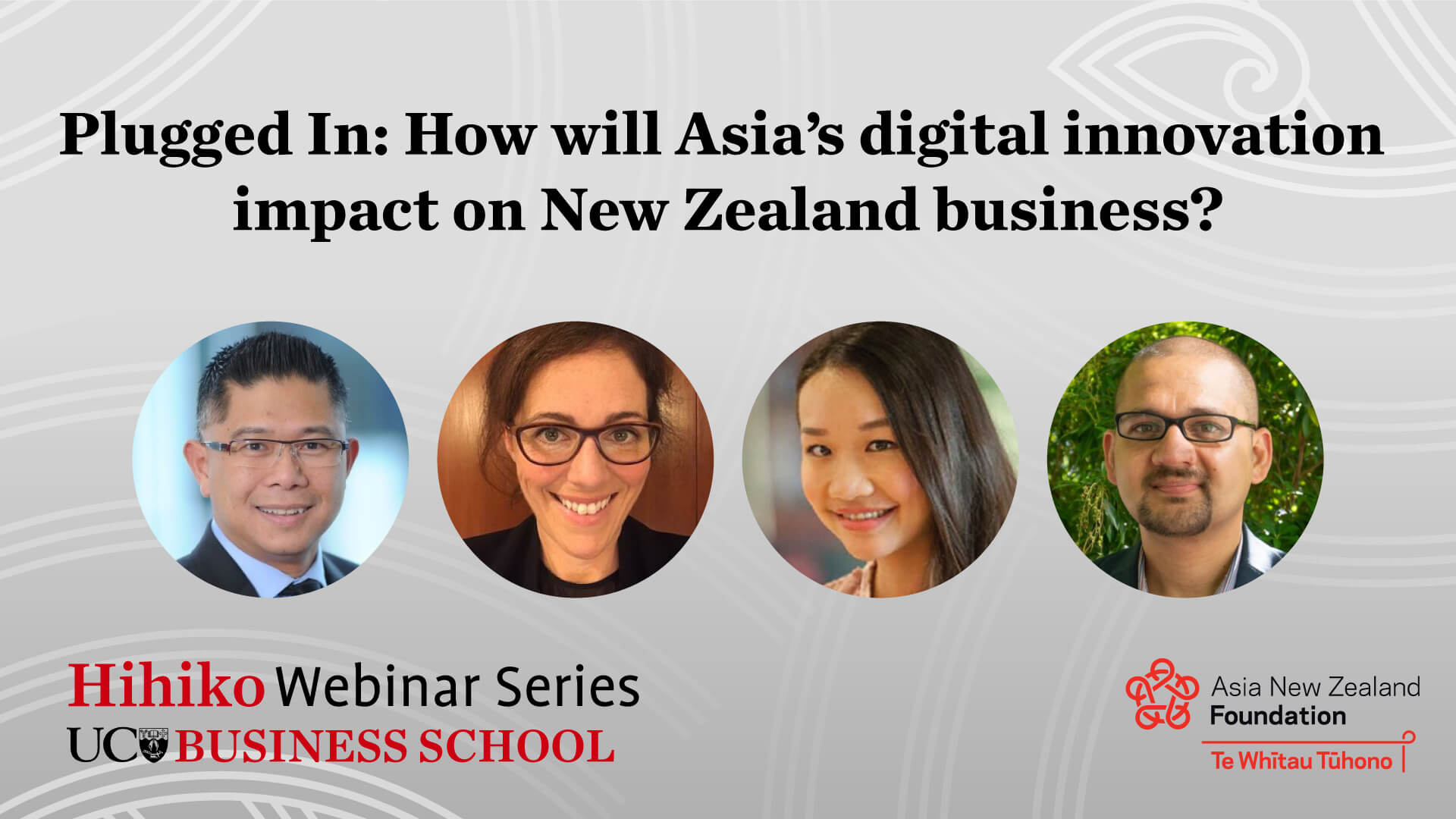 Te Kura Umanga | UC Business School and the Asia New Zealand Foundation | Te Whītau Tūhono invite you to join us for this exciting Focus on Asia discussion as part of the Hihiko Webinar Series. Hihiko means to be inspired, lively and invigorated.
Featuring Mitchell Pham – Chair, Digital Council of Aotearoa New Zealand, Stephanie Honey – Associate Director, New Zealand International Business Forum, Susan Chen – Senior Vice President: Global Head of Leadership and Talent Development (Tech and Corporate), Gojek, and Associate Professor Christopher Vas – MBA Director, University of Canterbury Business School.
Panellists will discuss Asia's economic growth that has produced a robust innovation ecosystem, including developers, financiers, professional services and other supporting services. The panel will be facilitated by Dr Chris Vas, MBA Director, University of Canterbury Business School.
The purpose of the Focus on Asia series is to bring together industry experts, alumni and academics to share insights with New Zealand organisations and individuals that are interested in developing or strengthening connections with Asia.
This session will be livestreamed around the world on 9th September, 8pm NZT / 9am UK / 4pm Singapore and also available on-demand.