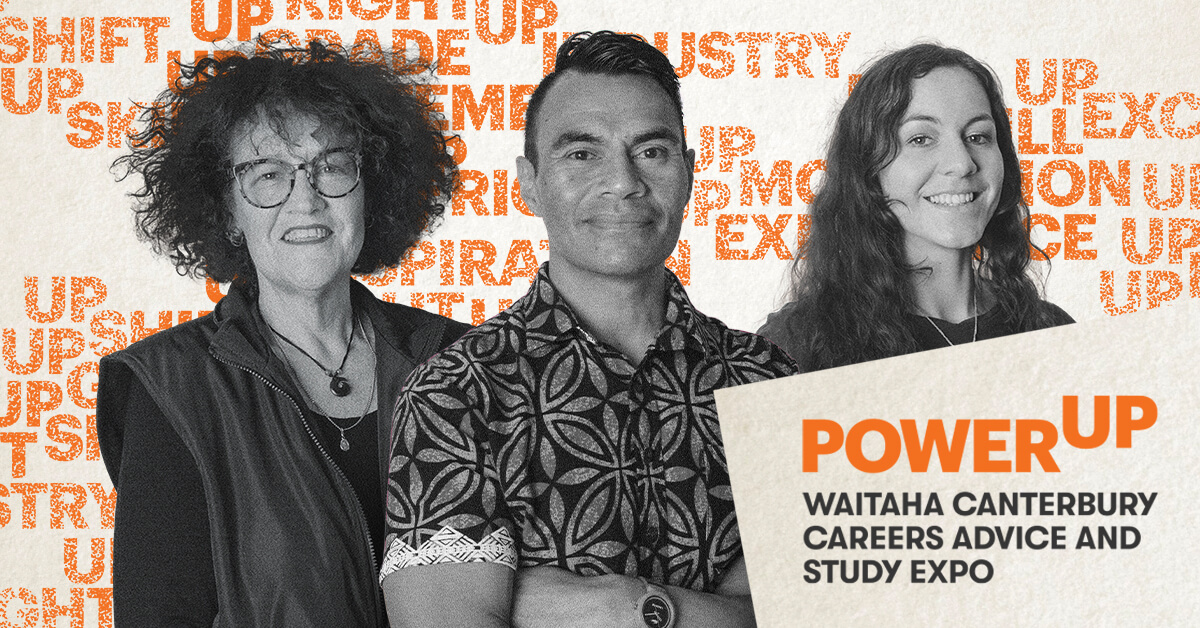 Discover what jobs will be in demand over the next few years and what skills you will need to set you up for the future at Power Up: Waitaha Canterbury Careers Advice and Study Expo.
Register for your free ticket NOW.
Thursday, 3 June
12.30pm to 5.30pm
Christchurch Town Hall, 86 Kilmore Street
Thinking about a career change? Starting your own business? Want to know what jobs are needed now and in the future?
Power Up is a free careers advice and study expo featuring a series of seminars delivered by industry experts. Talk with employers and tertiary providers and get tailored advice on career and study options to help reshape your future.
Join us on the 3rd June from 12.30pm to 5.30pm at the Christchurch Town Hall.
This event is brought to you by ChristchurchNZ, Ara Institute of Canterbury, Lincoln University and University of Canterbury.