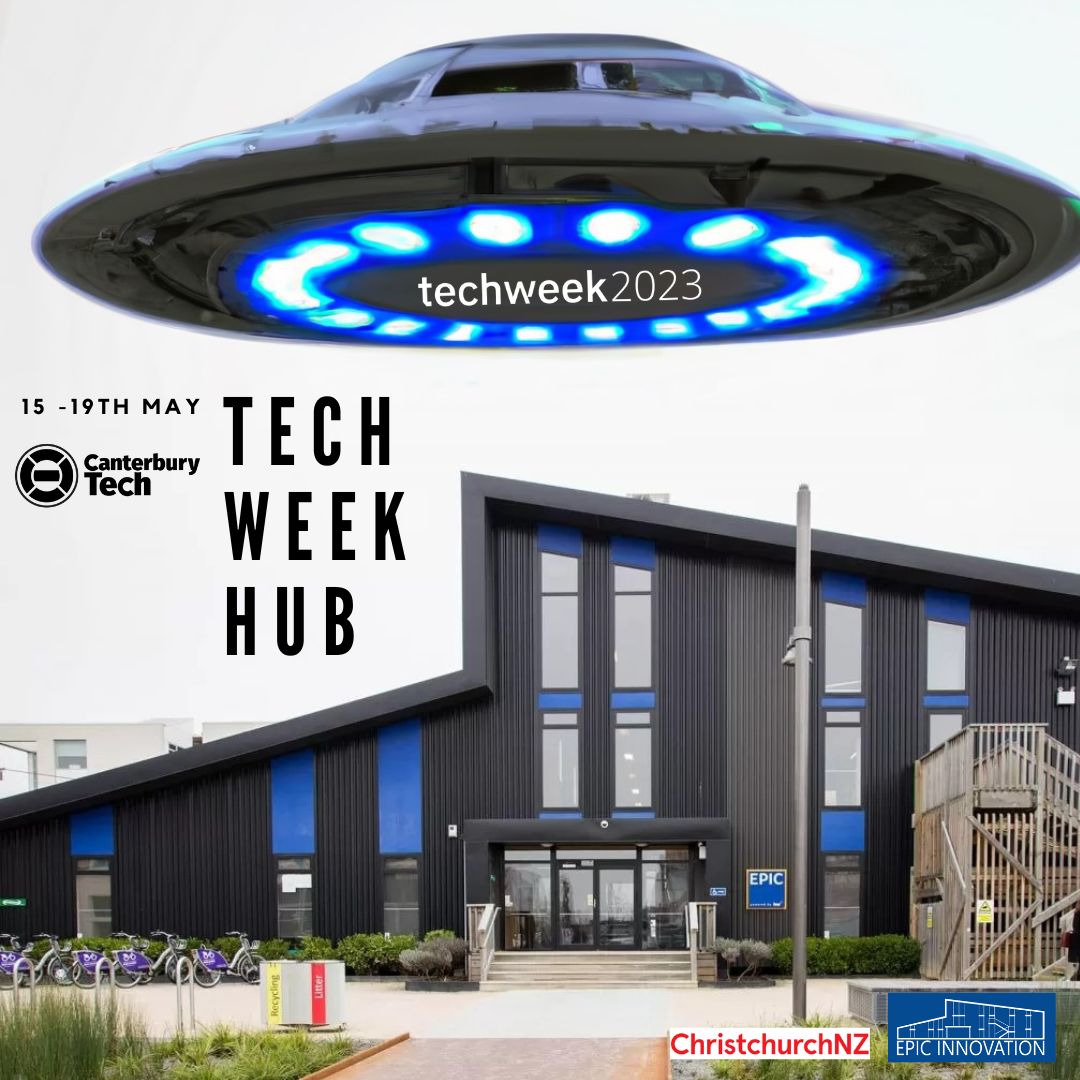 Tech Week is NZ Tech's national programme of events put on by organisations all over the country.
Canterbury Tech is the regional coordinator for the Otautahi Christchurch programme of events.
We are trying something new this year putting on a week of events at our Canterbury Tech Hub at Epic Centre on Manchester Street. We curated 5 days of speakers and workshops from May 15th to Friday 19th May around 5 themes.
Check out each of the day schedules here and register for tickets. Note some days will require separate tickets for breakfast and evening events for catering purposes.
Monday 15th May : The Future of Transport Day
Tuesday 16th May : The Future of Health Day | Sponsored by Spark Health
Wednesday 17th May : The Future of Food and Climate Day | Sponsored by ASX
Thursday 18th May : The Future of Business Day
Friday 19th May May : The Future of Technology Day | Sponsored by AWS
Massive thanks to our supporting partners ChristchurchNZ and EPIC Centre