Join us at our upcoming monthly Canterbury Tech event where we will hear from two guest speakers in one stream.  The theme for this event is Smart Cities with guest speakers from two local companies.
When: Tuesday 7 July 2020 from 5:30 pm
Venue: TSB Space, Tūranga
Transport / Car Parking: More info here 
Outline of the evening:
5:30 pm Networking, drinks and nibbles
6:00 pm Canterbury Tech updates, industry news & quick pitches
6:20 pm Presentations – 2 speakers in one stream
7:00 pm Networking and drinks
7:30 pm Event closes
---
Our Speakers
SPEAKER ONE
Len Damiano,  General Manager at Sentinel and CSI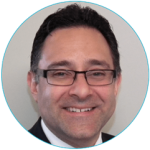 General Manager of Sentinel and CSI, Len is leading their sales expansion, along with the pivot of operations to a service-oriented business supporting continued growth. Len has worked internationally in technology development and commercialisation, technology transfer and international business development across a number of areas ranging from the energy sector to mining to electronics and software. Len has a Master of Engineering (Mechanical, with Distinction) from the University of Canterbury, and has been certified as a Project Management Professional (PMP) by the Project Management Institute.
Topic: Sentinel: Earthquake response as a service
When you feel an earthquake, what do you do?  Evacuate?  Keep working and hope for the best? How do you decide?   When an earthquake happens, big decisions have to be made quickly about people and property.  Globally unique, the Sentinel service has been developed by Canterbury Seismic Instruments, right here in Christchurch.  Sentinel distils the hard-won experience of the Canterbury, Seddon and Kaikoura quakes into a simple, user-friendly subscriber service that ensures you make the right call for your people, your business and your building.
Len's presentation will focus on the lessons behind the creation of Sentinel, and how Sentinel helps all organizations, building owners, property managers and the general public to make better decisions following a quake.
SPEAKER TWO
Nigel Sharplin Founder and Director InFact Ltd and PiP IoT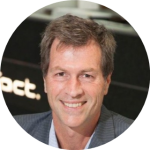 Pip IoT provides a variety of ruggedised IoT sensors to Smart Christchurch, other New Zealand councils and a variety of other agencies and companies. These sensors serve a variety of purposes such as sensing when rubbish bins
are full, tracking the physical whereabouts of hire equipment and monitoring/counting foot traffic at specific physical locations.
Topic: Smart Cities
Online Event
For those who are unable to attend this event in person, we will also be running a Zoom Webinar of the talks from 6pm – 7pm.