We invite you to join us via Zoom for our upcoming monthly Canterbury Tech event on Tuesday 9th June where we will hear from two guest speakers.  The theme for this event is 'Real World Applications of AI'.  There will be a couple of opportunities to network too.
Format of the evening:
5.00pm – Welcome and updates from Canterbury Tech
5.10pm – Quick Pitches
5.15pm – Speaker One – Adam Lyness, Intranel
5.35pm – Networking in small randomly assigned chat rooms
5.45pm – Speaker Two – Samantha Azari, Arcanum AI
6.05pm – A bit more networking…
6.15pm – Close of event
Our Speakers:
SPEAKER ONE
Adam Lyness, Business Development Director at Intranel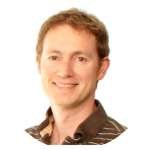 Adam Lyness is development director at Intranel Consulting.
Intranel provides business and tech teams to help clients accelerate time to market and benefit from new technologies.
Topic: AI Can Halve the NZ Road Toll
Over time, autonomous vehicles and 'smart roads' will offer the ideal solution to making NZ's uniquely dangerous road network safer. The trouble is 'over time' looks like 30-40 years in New Zealand's case, before the technology becomes ubiquitous. That equates to more than 12,000 deaths and hundreds of thousands of injuries.
We can move much faster with existing, proven AI and IoT technologies to gain major short term improvements in road safety. This is no longer 'blue sky' research and has become an engineering problem with manageable risks.
Fundamentally a safety system needs to know the shape of the road, as well as the location and velocity of vehicles in the vicinity. Adam will demonstrate low-cost hardware that can identify and track vehicles and share this over a network, and propose a modular system that can cost-effectively be retrofitted to our road network and vehicle fleet. A well-executed system could reduce the road toll by 30-40% at the cost of a few hundred dollars per vehicle.
SPEAKER TWO
Samantha Azari, Machine Learning Data Engineer at Arcanum AI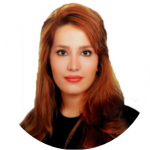 Samantha is a skilled and innovative data scientist who obtained her PhD in Computer Science at Victoria University of Wellington and has been operating in the AI and Machine Learning industry for around 2 years in NZ. She was also involved for over 5 years in consulting and implementing more than 200 IT projects for Government agencies and the private sectors in Iran.
Arcanum AI builds enterprise artificial intelligence solutions. Having spent the last 4 years building cutting edge custom artificial intelligence solutions the company has spent 12 months building proprietary tools that accelerate AI outcomes.
Topic: AI Solving Real Problems
Rapid insights from video, images and audio that is highly adaptable to multiple use cases. Retail and commercial companies often use expensive and ineffective methods to understand the usage of their spaces. Combining existing CCTV camera networks and AI it is possible to unlock data-driven discussion for lease negotiations, space design, marketing and compliance. Covid-19 has encouraged and even mandated physical distancing as a life-saving protocol in many countries. Businesses and public buildings are faced with a unique challenge to evidence compliance in a practical and cost-efficient way. AI analysis of CCTV camera footage can measure distances between people and generate data on the severity, frequency and patterns of non-compliance to assist with better management.