Canterbury Tech Monthly Event – March 2021
NZ COVID ALERT LEVEL 2 UPDATE FOR THIS EVENT
Please note the start time for this event has changed to 5.45pm.  Presentations will begin at 6pm.  We will not be serving any food or beverage.  Online tickets are still available and we encourage you to attend this way.

When: Tuesday 2 March 2021
Where: TSB Space, Tūranga
Transportation and Parking: Info
UPDATED Event Outline:
5.45pm – doors open
6:00 pm Canterbury Tech news
6:20 pm Speaker One
6:40 pm Speaker Two
7:00 pm event closes
This event is kindly sponsored by Catalyst IT

Our Speakers
SPEAKER ONE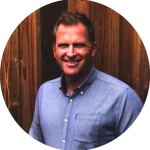 Michael Oulsnam, Chief Digital Officer at the University of Canterbury
Michael is a seasoned digital leader who thrives at driving innovation and transformation. He is passionate about connecting people, teams and companies in partnering for success.  Prior to his current role at UC, Michael was with Air New Zealand, most recently as the Head of Digital Ventures.
Topic: Air New Zealand's Transformation Journey and how it set up and led to the innovation programme in Silicon Valley
SPEAKER TWO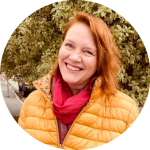 Stella Ward, Executive Director – Cloud Programme at the Department of Internal Affairs (NZ)
Our second speaker this evening is Stella Ward.  Many of you will know of Stella from her previous role as Chief Digital Officer at the Canterbury and West Coast DHB's.  Stella has a wealth of experience in leadership, governance and digital and technology strategy and operations.
Stella is also a qualified speech-language therapist.
Topic: Leveraging Technology for Health System Transformation