Join us at our upcoming monthly Canterbury Tech event where we will hear from two guest speakers from two local companies in one stream. The theme for this event is High Tech Engineering.
We will deliver this as a 'hybrid' event, offering you a chance to attend via Zoom if you are unable to attend in person. However you choose to participate, you must register to attend in advance.
When: Tuesday 4 August 2020
Where: TSB Space, Tūranga
Transportation and Parking: Info
5:30 pm Networking, drinks & nibbles
6:00 pm Canterbury Tech news
6:20 pm Speaker One
6:40 pm Speaker Two
7:00 pm Networking and drinks
7:30 pm Event closes
Please note if attending online only, the event will run from 6pm and finish at 7pm.
Our Speakers
SPEAKER ONE
Andy Millard, Chief Executive at Link Engine Management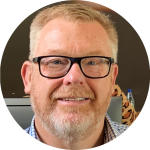 Link Engine Management is a global leader in motorsport electronics and performance technology. They specialise in the development, manufacture and marketing of engine control units (ECUs) built to manage complex powertrains for internal combustion engines. Link is headquartered in Christchurch, New Zealand with sales & support offices in the UK, USA and Australia. The Company's products are designed here in Christchurch and manufactured in New Zealand for export to their network of over 1,500 dealers in 65 countries. Link's success has seen its revenue grow over 3½ times in the past five years.
Topic: Engineering design & development process transformation
As a start-up and for the first 20 years, Link was a traditional engineering-led company. The Company's product development, at times, struggled to keep pace with its global competitors and the changing electronics industry. Managing crises dominated the engineering team, which was further compounded by irregular R&D. Following a three year 'generational' platform development completed at the end of 2019, Link's engineering team has transformed how they approach product development and refreshed their enthusiasm for R&D.
SPEAKER TWO
Glenn Rose, Manager Electrical and Controls at Scott Technology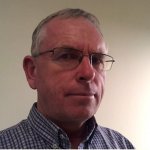 Glenn has been with Scott Technology for 28 years and has worked on over 100 projects ($250k thru $15M) of which 75% Rockwell automation products implemented.
He is NZCE (Electrical), Trade certificated in Electrical and Industrial Instrumentation and has experience with design through commissioning of small to large automated production lines both in NZ and off shore.  Glenn is responsible for all aspects of the NZ based companies automation direction/solutions for various clients and ensures the latest technology is applied using cost effective, reliable controls solutions.
Topic: Automation for Production Machinery
How Scott Technology integrates latest technologies in machine design for worldwide customers.