Join us at our upcoming monthly Canterbury Tech event at Dynamic Controls where we will hear from 2 guest speakers across two streams.  Our theme for the evening is 'Wellness and Wellbeing'.
Our monthly Canterbury Tech Cluster events provide a great opportunity to network and listen to speakers present on a wide range of topics.
When: Tuesday 2 July 2019
Time: 5.30pm to 7:30pm
Cost: Free for Canterbury Tech members, $30 for non-members.
Venue: Dynamic Controls, 39 Princess St, Riccarton, Christchurch 8041
Outline of the evening:
5:30 pm Registration opens
Networking, drinks and nibbles
6:00 pm Welcome and updates from Canterbury Tech
6:20 pm Quick Pitches
6:25 pm Move through for presentations
6:30 pm Presentations begin
7:00 pm Networking, drinks and nibbles
7:30 pm Event closes
______________________________________________________________________________________________________________
Our Speakers
STREAM ONE – Hannah Airey, Director, Workplace Wellbeing (replacing our previously advertised speaker Eve Johnson)
Hannah Airey is Director of Workplace Wellbeing and works with organisations to transform and inspire positive workplace culture, by implementing bespoke holistic wellbeing initiatives. With over 13 years experience in developing and facilitating workshops aimed at increasing mental and physical wellness and promoting positivity, empowering people to use what they already have within themselves on a primal level, is what Hannah is passionate about.
Topic: Stress and the Wheel of Wellbeing
Wellbeing is something that we all have some knowledge in – to varying degrees, and it's not just the absence of disease or illness. During this presentation, you will learn more about how to manage stress and how to increase mental fitness. You will also be introduced to the Wheel of Wellbeing, based on the four pillars of wellbeing, so you can assess where you are really at and put a plan in place to feel better both in the workplace and in your personal lives.
_____________________________________________________________________________________________________________
STREAM TWO – Kevin Taylor, Founding Director and CEO, Wellnomics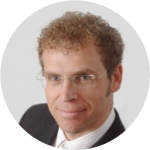 Dr Kevin Taylor is CEO of Wellnomics Ltd, a small Christchurch based software company that develops and sells specialized office ergonomics and wellness solutions to large corporates internationally. Wellnomics supports organizations like Intel, Eli Lilly, PWC to implement worldwide ergonomics programmes with up to 100,000 users. Wellnomics is a long time member of the US Office Ergonomics Research Committee (OERC) and has been active in research in the ergonomics field for over 20 years.
Topic: The Science Behind Office Wellness
There's a lot of noise out there about office ergonomics, improving wellness at work and addressing the risks of sedentary behaviour. But what are the facts behind the hype?
As is often the case there's a difference between what the research says and what advertisers are selling you.
This talk will discuss the real health issues for office workers and provide some insights that should help you be more informed when considering how to look after your own staff best.
______________________________________________________________________________________________________________