Canterbury Tech Monthly Event – July 2021
Join us at our upcoming monthly Canterbury Tech event where we will hear from two guest speakers in one stream. The theme for this event is Tech for Good.
When: Tuesday 6 July 2021
Where: Ara Institute of Canterbury, Level 1, Kakukura (K Block),  access from Moorhouse Ave or Madras Street side.
Event Outline:
5.30 pm – Registration opens, networking, drinks and nibbles
6.00 pm – Canterbury Tech updates
6.20 pm – 1st Speaker, Lisa Nicks
6.35 pm – 1st Speaker Q&A
6.40 pm – 2nd Speaker, Bryn Lewis
6.55 pm – 2nd Speaker Q&A
7.00 pm – A bit more networking
7.30 pm – Close of event
Our Speakers
SPEAKER ONE
Lisa Nicks, General Manager Sales at Fusion5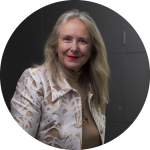 Having over 28 years of Business Applications sales experience from New Zealand and working for 6 years in Silicon Valley in the USA, Lisa's passion is still to walk around factories and warehouses, where Lisa can witness the day to day running of each company she is involved with. Lisa has worked with all types of industries across Financials, Supply Chain, Manufacturing, Project Management/ Job Costing, Software Development, Asset Management intensive, Retail and with Governmental organizations.
Talk Topic: Giving Back (and why it is good for business)
We know that feel good feeling when we give to charity, but what are we doing to lend a helping hand personally to the next generation to give them exposure to what it is that we do, and how we got here.
Have you developed a business strategy to consider what are you doing to shape your business for the next leaders of tomorrow?
SPEAKER TWO
Bryn Lewis, Consultant at devMobile Software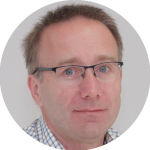 Bryn is a maker, husband and father of two. He builds stuff, breaks stuff & says he makes up for a lack of talent with persistence.
Talk Topic: One person's attempt to address the gender imbalance in tech
For the last six years, Bryn has run a weekly maker club for senior students at St Margaret's College an independent girls' school here in Christchurch. In addition,
Bryn also works with students from Ara,  St Andrew's College and Burnside High School on a regular basis.
This is the story of one man's successes, failures and how long it can take to make a little difference.
Things to note:
Please note that registering for this event will be taken as acceptance that your image, name, or voice may be included in a recording or photos of proceedings that will be published after the event.
Following the advice of the Ministry of Health, we ask you to please stay home and avoid attending this gathering if you are; unwell, a confirmed or probable case of COVID-19, waiting for a COVID-19 test result or self-isolating.
We will adapt the event according to the current Covid Alert Level in place at the time.
Thank you!