Tuesday 13th October 2020
Join us at our upcoming monthly Canterbury Tech event where we will hear from four guest speakers from local companies across two streams. The theme for this event is Healthtech.
For Canterbury Tech members only, we will also be offering a tour of the venue, the Canterbury District Health Board's Design Lab kicking off at 5pm. Tour numbers are strictly limited and registration for both the tour and the event is essential. We recommend advance booking to avoid disappointment.
When: Tuesday 13 October 2020
Where: CDHB Design Lab, 17B Print Place (off Birmingham Drive), Middleton, Christchurch
Transportation and Parking: Info attached
Outline of the event:
5.30pm Networking, drinks & nibbles
6.00pm Canterbury Tech news
6.15pm Speaker talks
Stream One – Sharing Shed
Stream Two – No. 8 Wire Room
7pm Networking back in main area
7.30pm – Close of the Event
CDHB Design Lab Tour (available to Canterbury Tech members only)
5pm – 5.40pm Limited places – Bookings are essential!
Our Speakers
STREAM ONE – HealthTech Hardware
Jamie Cairns, CEO at Taska Prosthetics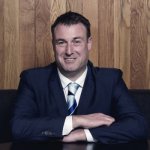 Jamie Cairns is the CEO of TASKA Prosthetics. He has a technology-heavy background, having worked in telecommunications and technology commercialisation roles for the majority of his career. Jamie considers himself to be at home in the high-pressure environments of high-growth companies, and is particularly drawn to international markets, strategy, organisational transformation, and innovative product and service development. He has previously worked for companies including Vodafone, Snap, CropLogic, Canterbury Development Corporation, the UK Ministry of Defence, encompassing both public and private sector organisations in the US, UK, and Australasia.
Topic: Taking TASKA to the World
Join Jamie as he talks about TASKA Prosthetics' journey from garage project into the international prosthetics market, competing against multinational giants in their own backyards.
Steve Mann – Chief Technology Officer at Clever First Aid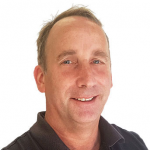 Clever First Aid is the world's only smart first aid system. With cutting edge technology and cloud software, Clever First Aid takes the pain away from managing and monitoring first aid compliance. Steve Mann is the Chief Technology Officer and has overseen the first commercial release of the current series of first aid stations.
Topic: Digitising First Aid in the Workplace
Challenges of designing an IoT first aid kit for use in commercial situations without significant behaviour change required by users.
STREAM TWO – HealthTech Software
Al Duncan – Client and Partnership Director at Webtools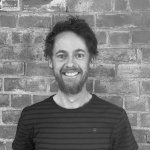 Webtools Health delivers powerful digital tools that help drive efficiencies, support better information sharing, and encourage people to become engaged in their health and wellbeing. Our use of best-of-breed technologies and expertise in software development has seen us deliver quality digital solutions at speed for both public and private organisations including the Ministry of Health, Canterbury District Health Board, Atlantis Healthcare, KiwiRail, and HCSL.
Al has recently joined the team as Client & Partnership Director, bringing with him more than a decade of experience working in the NZ health system and a passion for seeing technology improve the health system for all.
Topic: Delivering Digital Solutions at Speed
How Webtools Health supported the COVID-19 response through rapid delivery of digital solutions during lockdown.
Mark Figgitt – Executive Director at Change Healthcare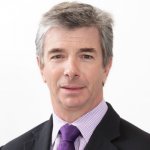 Mark is the Executive Director for Change Healthcare Capacity Management in Australia and New Zealand. Mark is also responsible for the global product management and development of Capacity Planner™ and Capacity & Resource AdvisorTM.
Mark has held management and executive roles at Telecom, Meridian Energy, Arc Innovations, and Airways New Zealand. He became familiar with applying technology in the health sector after working at Telecom (now Spark) as a Senior Consultant, delivering solutions to organisations like the Christchurch District Health Board and Pegasus Health.
Topic: Technology Adoption and Cultural Change in Healthcare