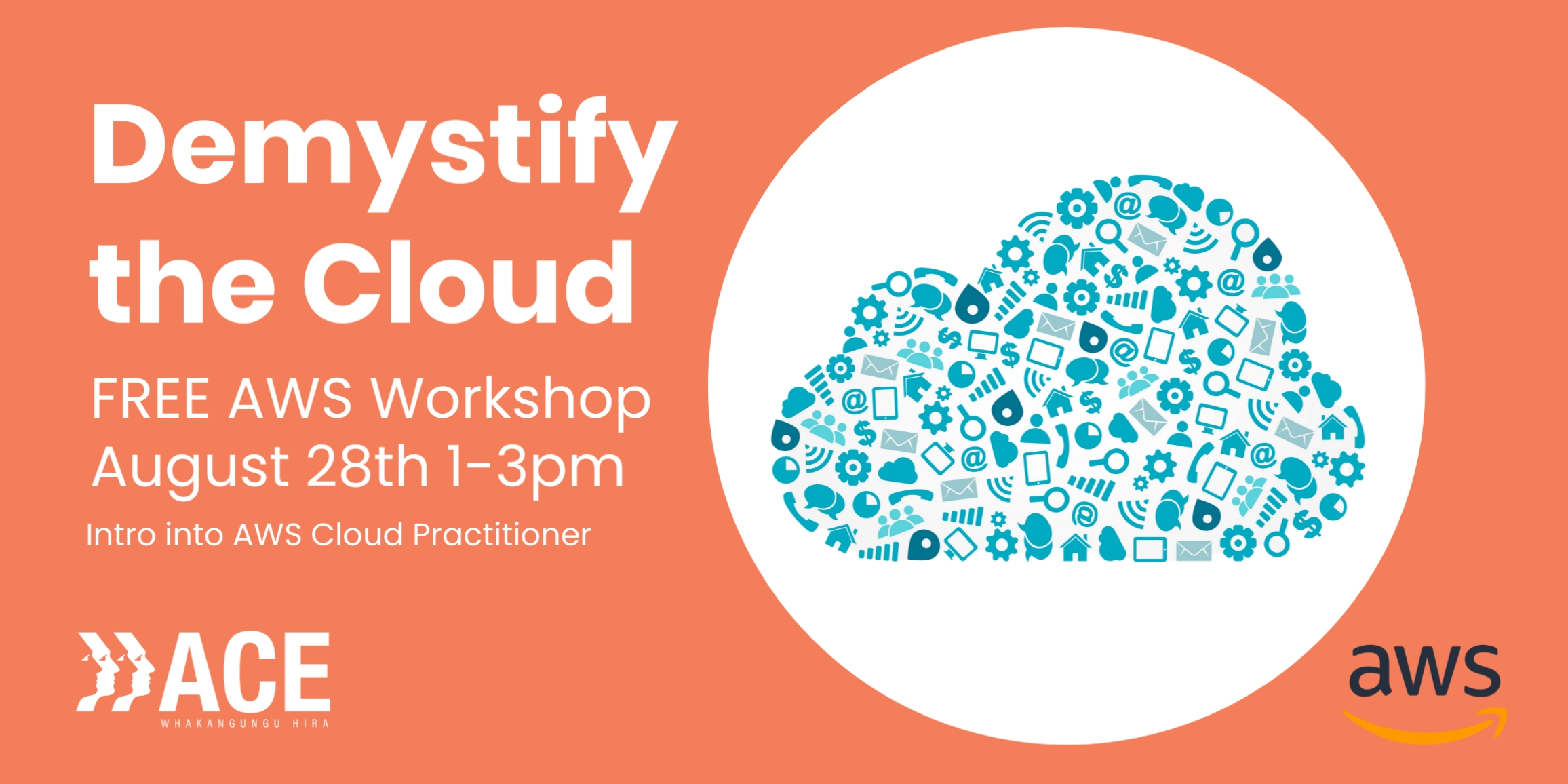 Understanding the Cloud is becoming crucial in today's tech landscape, and this workshop is your ticket to gain the knowledge you need to make a real impact.
We've designed this introduction to 'AWS Cloud Practitioner' workshop specifically for professionals like you, who are eager to level up their Cloud knowledge and have a genuine desire to contribute to their organisation's growth and success. If you are ready to be equipped to work on real-world projects, creating scalable and cost-effective solutions, this workshop is right for you. You will gain a solid understanding of AWS Cloud concepts, AWS services, security, architecture, pricing, build your AWS Cloud knowledge and understand how everything fits together.
If this intrigues you, head to https://workshop.ace.co.nz/awscloud to register and join us on August 28th at 1pm.