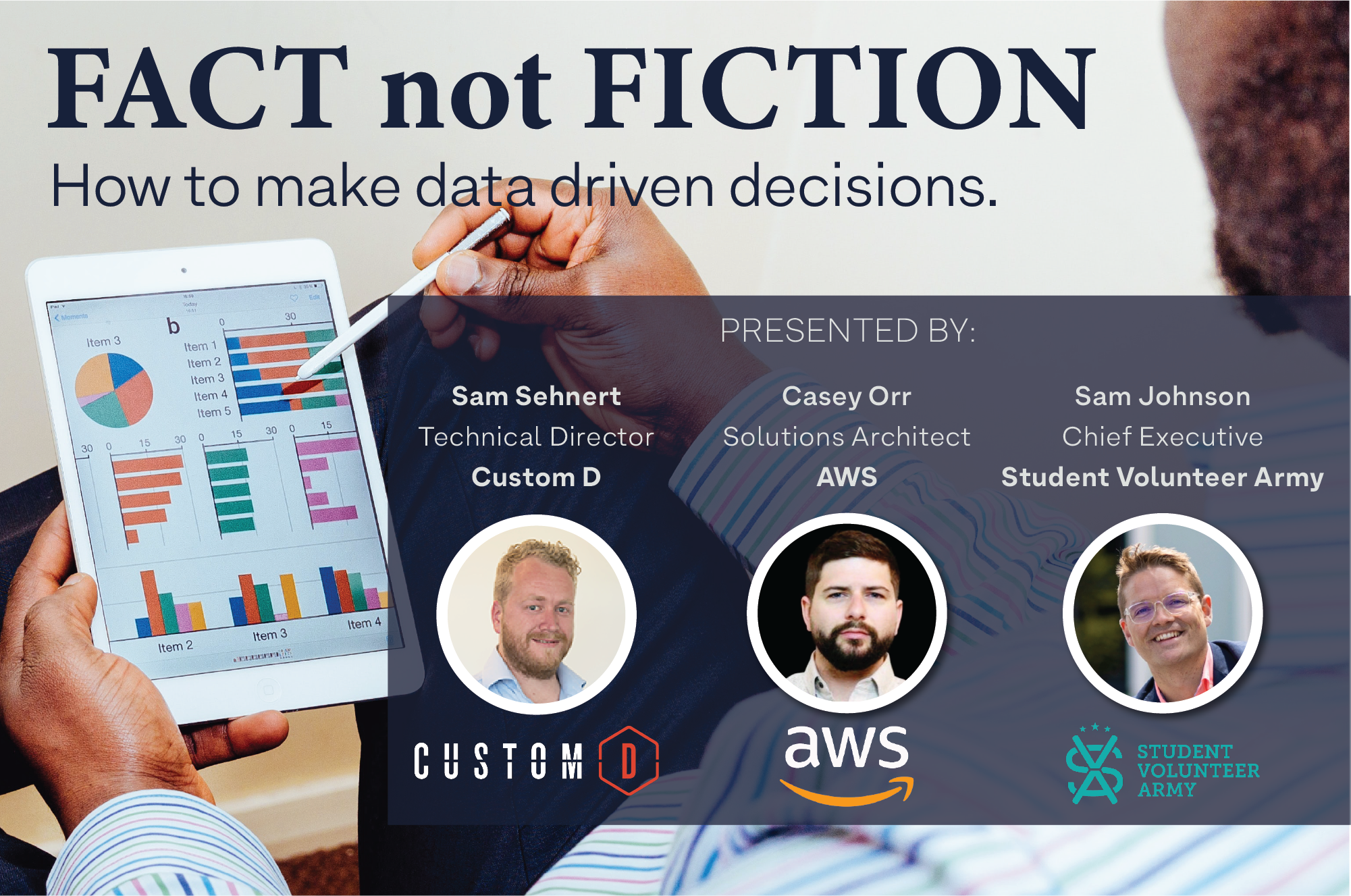 Do you often find yourselves making decisions based on assumptions, or outdated information, rather than current data?
Join us for some nibbles and drinks from 4.30pm followed by a short talk from 5.00pm and find out how you can make use of the every-day data your business generates to make data driven decisions.
We'll kick off with Casey Orr from AWS telling us the latest trends in data visualisation. Followed by our own Sam Sehnert who will talk about how you can pull your data together, present it for ease of use, how to measure progress against your objectives and get insights about your business performance.
To end the session we will hear from Student Volunteer Army CEO, Sam Johnson about how about how the SVA are using the data from their app to improve volunteering for students and allow philanthropy to reach those who can disproportionately benefit from volunteering.