Theme: INNOVATION WITHIN OUR HEALTH SYSTEM

For our August monthly event, we are delighted to be joining the Canterbury Health Innovation network (CHI) and Te Papa Hauora Health Precinct Christchurch.  We will hear from three guest speakers in one stream.
When – Tuesday 3rd August 2021
Where – Ground Floor, Manawa Building, 276 Antigua Street, Christchurch Central
Parking and Transport Options – CDHB, CCC, Manawa
Simulation Centre Tour – Registration is essential as numbers are strictly limited!
For Canterbury Tech and Canterbury Health Innovation Network members only, we are offering small group tours of Manawa's Simulation Centre prior to the event.
Tour times as follows:
5pm – 5.20pm
5.20pm – 5.40pm and
5.40pm – 6pm
Event Outline
5.30pm – Registration opens, networking, drinks and nibbles
6.00pm – Welcome – Peter Townsend, Chair – Te Papa Hauora Advisory Council
6.05pm – Canterbury Tech updates – Neil Hamilton, GM – Canterbury Tech
6.15pm – Speaker Presentations
6.45pm – Speaker Q&A
7.00pm – More networking
7.30pm – Close of event
Our Speakers
Richard Dove  – CDHB Medical Physics and Bioengineering
Richard is the Clinical Manager at Canterbury DHB's Medical Physics and Bioengineering department. MPBE provides scientific and technical services for safe, effective, and innovative patient care.
Richard holds a Masters of Engineering and has spent his career working in or around the health sector bringing engineering principles to bear on clinical problems.
Richard is the Past President of the Australasian College of Physical Scientists and Engineers in Medicine, an organisation advancing services and professional standards in medical physics and biomedical engineering to benefit the community.
Talk Topic – Richard will provide an overview of the Medical Physics and Bioengineering department, showcasing some of the technology innovations that have made a real difference for patients, and the prototyping processes and the regulatory frameworks involved.
Michael Sheedy – CDHB Medical Physics and Bioengineering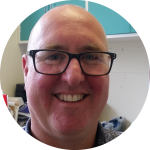 Michael's training in electronics was gained during his 8 years as an Avionics Technician in the Royal New Zealand Air Force. For the last 20 years he has been employed as a Biomedical Engineer in the Medical Physics & Bioengineering Department at Christchurch Hospital and has the position of Bioengineering Team Leader.
His role involves designing and developing medical devices and simulation tools to improve patient outcomes. Michael is also actively involved in healthcare simulation within Christchurch Hospital and at the University of Otago. He has an interest in human factors and the usability of devices within the healthcare setting.
Talk Topic – Michael will discuss the development of the vital signs simulation system he co-founded with CDHB Anaesthetist Dan Hartwell and their journey from concept to product in the hands of customers across Australasia.
Anya Hornsey – Via Innovations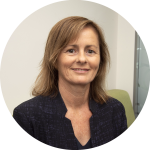 Anya leads the Via Innovations team at Canterbury District Health Board. Via works with innovators within and outside the DHB to connect, validate and explore commercialisation pathways for technology innovations that improve health outcomes in Canterbury and nationally.
Anya has a decade of experience in the early stage venture capital sector and start-up companies that complements the deep clinical, research and digital health expertise of the Via team.
Talk Topic – Anya will give an overview of the ways in which Via engages with innovators and examples of both service delivery innovations and commercial pathway ventures, including how Via has supported the Hartwell Simulation venture from concept to commercialisation.


Things to note:
Please note that registering for this event will be taken as acceptance that your image, name, or voice may be included in a recording or photos of proceedings that will be published after the event.
Following the advice of the Ministry of Health, we ask you to please stay home and avoid attending this gathering if you are; unwell, a confirmed or probable case of COVID-19, waiting for a COVID-19 test result or self-isolating.
Thank you!