Our monthly Canterbury Tech Cluster events provide a great opportunity to network and listen to speakers present on a wide range of topics. REGISTER HERE
Join us at our upcoming monthly Cluster event on Thursday 14th February at Ministry of Awesome @ Ara. The theme for the evening is Entrepreneurs, Startups and Innovators. We will deliver an update on Canterbury Tech's strategy and direction for 2019 and hear from three guest speakers in one stream:
When: Thursday 14th February 2019
Time: 5.30pm to 7:30pm
Cost: Free for members, $25 for non-members.
Venue: Ministry of Awesome
Parking Instructions
Outline of the evening:
5:30 pm Networking, drinks and nibbles
6:00 pm Welcome, Canterbury Tech Chair (David Carter), industry news
6:10 pm Canterbury Tech's Vision, Strategy and Objectives for 2019
6:25 pm One Stream Presentation
Marian Johnson – Chief Awesome Officer, Ministry of Awesome
Levi Fawcett, Founder of Allgoods
Chris Bacon, Founder and Jack Wood, Chief Marketing Officer of Komodo Monitr
7:00 pm Networking, drinks and nibbles
7:30 pm Event closes
Our Speakers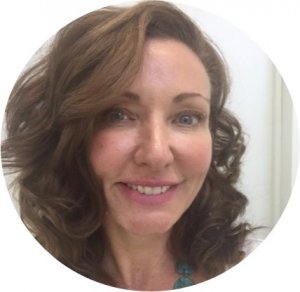 Marian Johnson, Chief Awesome Officer at Ministry of Awesome
Marian Johnson is Chief Awesome Officer at Ministry of Awesome. She is an experienced business growth leader with deep experience in marketing, strategy, and operations. She has bootstrapped at tech and media startups as well as enjoyed the executional power and resource of executive roles at entertainment multinationals in the US and Europe. She is passionate about the startup and innovation ecosystem in Canterbury and committed to its ongoing success.
Topic: "The state of startups in Christchurch and NZ and how critical their success is to our local and national tech industry. "
Marian will be speaking about how MoA develops entrepreneurship at a startup and corporate level.  Our programmes and events are a critical platform for our city's startup and innovation ecosystem the success of which will drive our future economy.
Levi Fawcett, Founder of Allgoods
Levi has an engineering background with significant experience in the rocket/aeronautics industry. He is the Founder of CometIndustries. Founder, CEO of AllGoods Group Limited. Bachelor of Engineering (BE) Hons in Mechatronics, Robotics, and Automation Engineering from the University of Canterbury.  Allgoods is NZ's fastest growing online marketplace.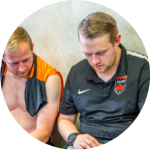 Chris Bacon and Jack Wood, Founders of Komodo Monitr
Chris is currently a PhD candidate at the University of Canterbury whose current thesis is entitled "GPS and physiology based injury prediction and prevention in soccer". He is also the founder of Komodo Monitr which is an 'advanced athlete monitoring platform' for sports teams. Chris was awarded a scholarship by the University of Canterbury's Centre for Entrepreneurship summer start-up programme for 'Best Pitch'.
Chris has extensive work experience at Norwich City Football Club from 2012 until 2016 when he decided to move out to New Zealand to do his PhD. Having learnt about the inner workings of a professional football club has gained vital work experience and an understanding of an elite sporting environment.
Komodo Monitr is a pro athlete's fitness monitoring system currently trialling with football clubs in the UK and in NZ.