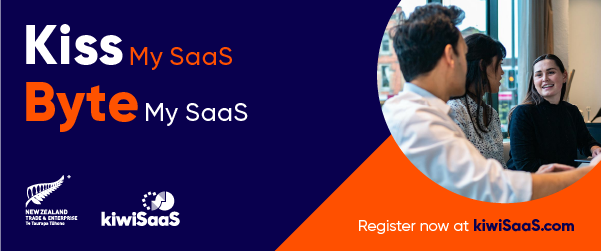 NZTE is hosting a peer-to-peer KissMySaaS event, from 2.30pm – 6pm on Monday 30th October at ChristchurchNZ in collaboration with the kiwiSaaS Community.
Whether you are just starting out or looking to rapidly expand your SaaS business, then this event is for you!
#KissMySaaS is suitable for companies who are internationally focused and $1mil+ ARR looking to scale. The event is best aligned to C-Suite (CEO, CFO, CMO, CTO, etc) or senior leaders/managers in SaaS businesses in similar roles who are interested to learn from their peers in similar functions in other businesses.
We're really pleased that Serge van Dam and Charlotte Walshe are joining us to facilitate two parallel streams on Sales/Growth and CEO, followed by networking drinks.