Panel Discussion – Practical ways to embrace diversity in all its forms, and create inclusive cultures and workplaces.
When – Wednesday 2 March 2022
Time – 12.30pm – 1.30pm
Where – Online.  A link to the Zoom meeting will be emailed to you prior to the event.  You must register to attend.
Cost– This is a free event
About the event
We are excited to announce one of our new Lunchtime Tech Series – other sessions will be announced in the coming weeks. This session was scheduled as part of the Tech Summit programme on 26th January. The panellists had already put a lot of thought into preparing for it before our cancellation, and we're delighted they've agreed to move the session online.
Join us as our panellists Elle Archer, Dorenda Britten and Kate Selway discuss practical ways to embrace diversity in all its forms and create inclusive cultures and workplaces.
MC'ed by Pip Loader.
Our Speakers…
ELLE ARCHER – PANELLIST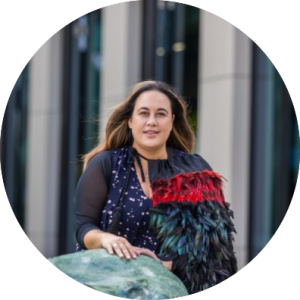 'Inā kei te mohio koe, ko wai koe
I anga mai koe i hea, kei te mohio koe
Kei te anga atu ki hea'
It's time to level-up.
To evolve.
To move, together.
Elle has been involved in Business, Industry, Government, and Community development for 26 years.
With a background in Science, Geospatial Technology, Education, Infrastructure, and Emergency Management – Elle now finds herself in varying leadership positions across the region, nationally, and globally. Her Kaupapa is centred around collective leadership, inclusion in action, integrated ecosystems, and strategic foresight.
DORENDA BRITTEN – PANELLIST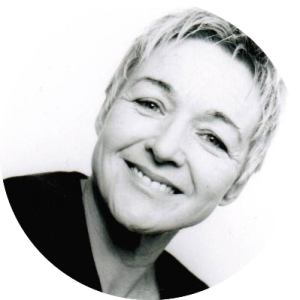 Dorenda is a challenger of the status quo. She helps people who want to make a difference to see the reality of, and opportunities within, the big picture.
She has a varied and entrepreneurial background both in New Zealand and overseas. Dorenda started her career in design, but found it lacked meaning. Dorenda's life experience opened her eyes to the ability of design to change the way we respond to contemporary challenges.
Dorenda has been a Judge at the NZ Hi-Tech Awards for over twenty years and has contracted to Our Land and Water National Science Challenge and national farming groups. She provides professional and voluntary mentoring nationally. Dorenda's Designing Solutions workshops have gained a following from a diverse range of organisations and she has recently launched an online course.
Dorenda's goal is to reframe design with a set of principles that apply to any human enterprise. These principles can secure New Zealand's environmental, social and financial future. Only then will New Zealand be able to claim an authentic global brand.

KATE SELWAY – PANELLIST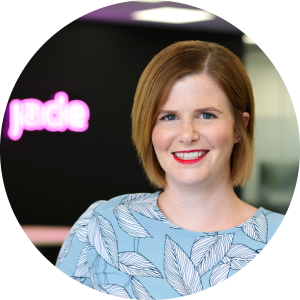 Kate's focus at Jade is embedding values-based leadership and behaviours as part of Jade's cultural shift. Kate's experience has been shaped by a background in organizational psychology and is across multiple industries, from construction and manufacturing to natural health and technology.
At Jade she has been redefining what leadership is, refocusing on "soft skills" and self-awareness to enable people to reflect on how they show up for themselves and their peers, and to bring the values to life. This has been fundamental to creating an environment where people can be accepted for who they are and celebrate their own individuality at Jade.
PIP LOADER – MC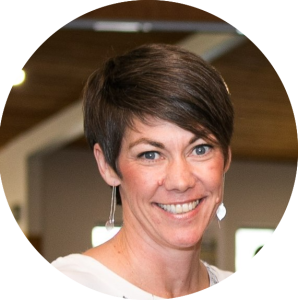 Pip is a programmer and coder – of People.  She is a communication and engagement expert, helping leaders build more effective, engaged and meaning-full teams that deliver more meaningful outcomes for their organisation and their customers.
Pip's mantra is 'Everything we do, starts, and ends, with People' and her programs help leaders put the fundamentals in place to build great teams that have the chemistry, clarity and confidence to keep up with the pace of change and deliver value, faster and more effective than they ever thought possible.
She has an extensive leadership background in both the private and public sectors, including 3 years at Microsoft, and leading a Co-design and Innovation Lab in local government.  She is also married to a 'tech junkie', who once brought her a Universal Remote as a birthday present.  Surprisingly, they are still together.
Whether she is delivering a keynote, or working with leadership groups, she brings a healthy dose of humour, simple language, and stories.  Like a good single malt, her work is rich, powerful and not watered down.