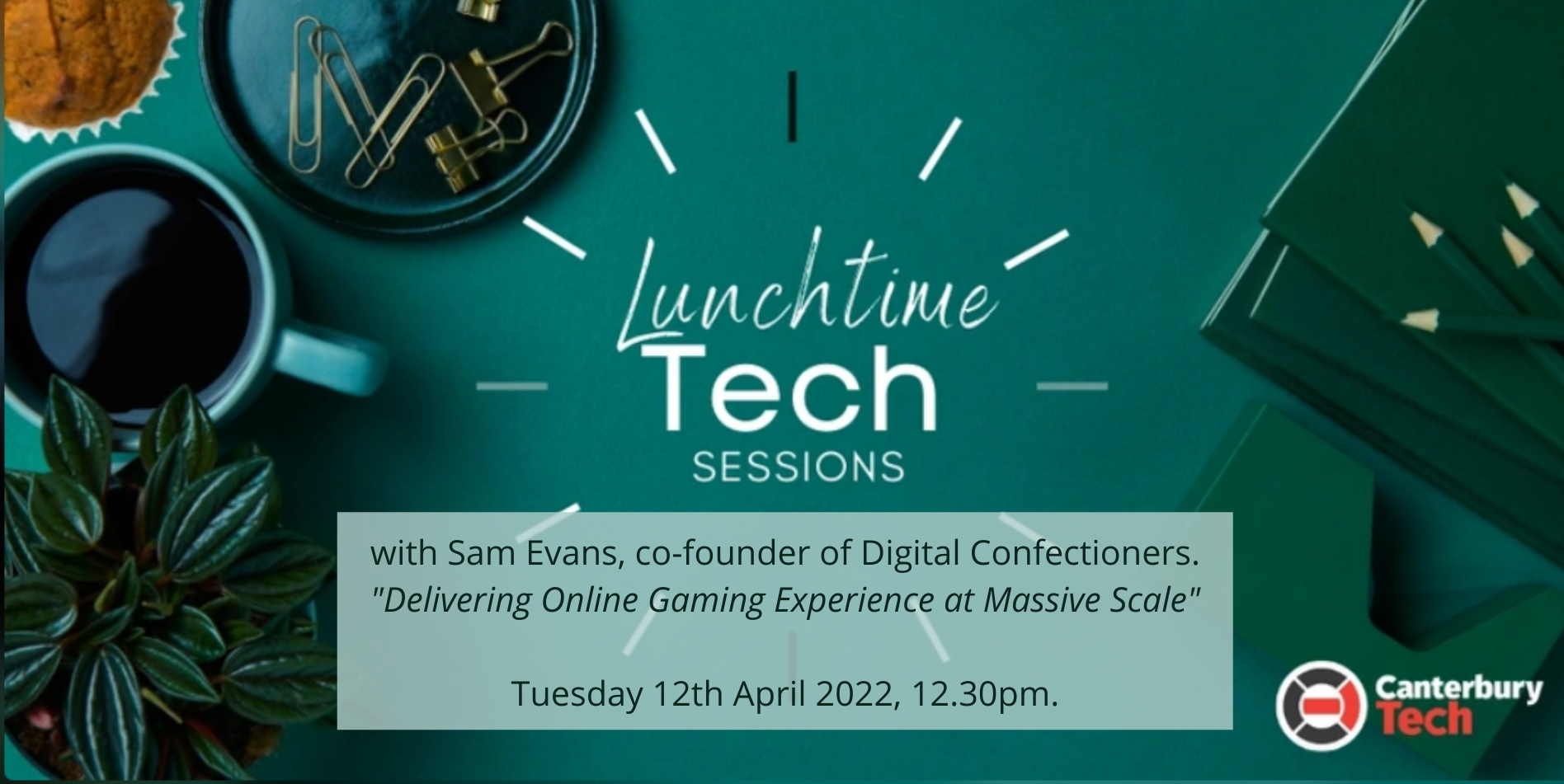 Join us for our next Lunchtime Tech Session…
When – Tuesday 12th April 2022
Time – 12.30pm – 1.15pm
Where – Online.  A link to the Zoom meeting will be emailed to you prior to the event.  You must register to attend.
Cost– This is a free event
"Delivering Online Gaming Experience at Massive Scale"
– with Sam Evans from Digital Confectioners.
Join us for our next Lunchtime Tech Session when we hear Sam Evans from Digital Confectioners talking about the massive growth they've experienced after releasing their latest game. They are now peaking at well over 100,000 concurrent users each day in China, and as you might imagine that's pretty damn exciting, but also presents a range of challenges!