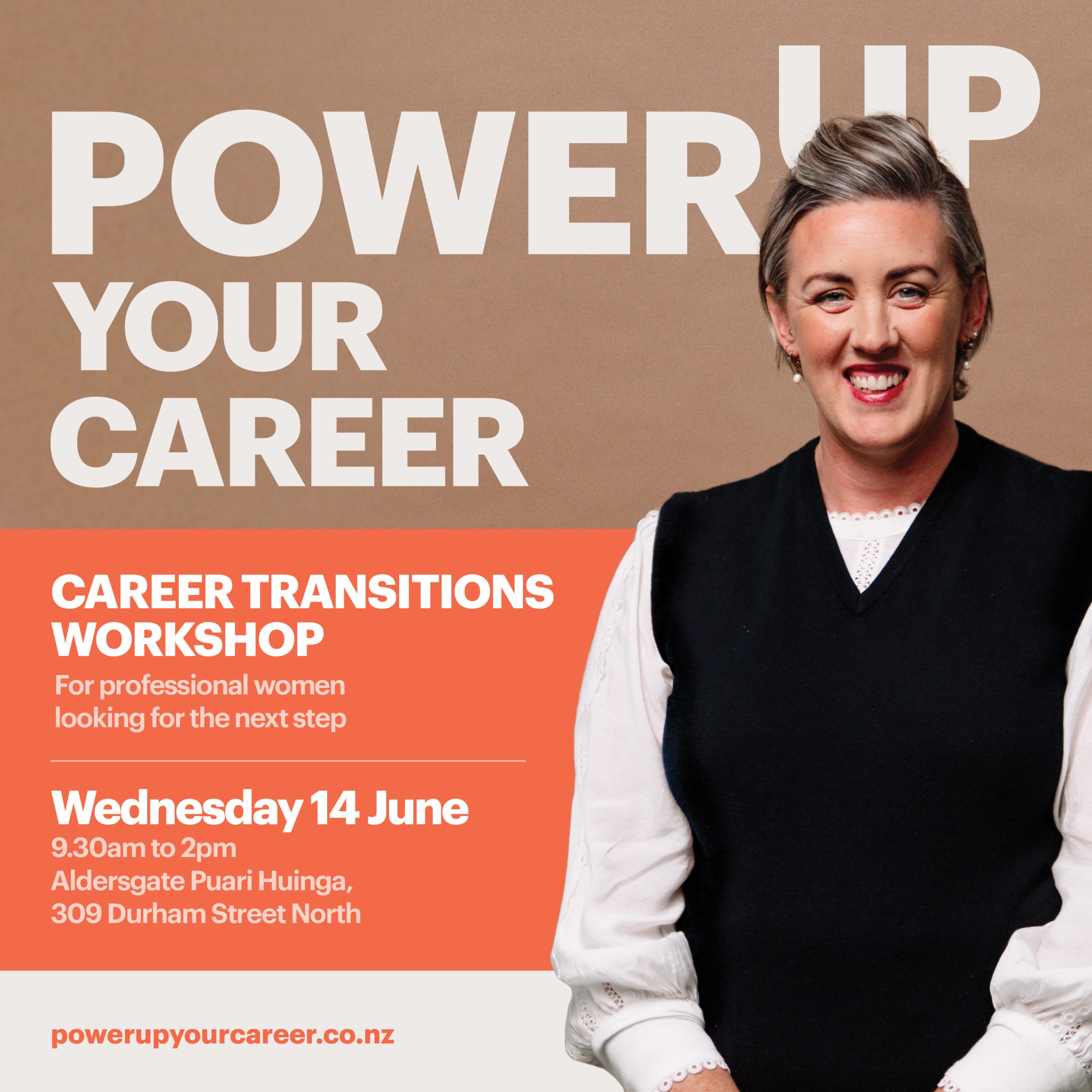 https://events.humanitix.com/powerup-your-career-career-transitions-workshop
Join a supportive group for a free interactive workshop where you will gain the confidence and tools to transition your career.
In paid and unpaid work and in learning and leisure situations you will have gained transferable skills that employers are looking for. This workshop will help you understand and articulate your transferable skills, explore different ways of working and access support.
Wednesday 14 June
9.30am – 2pm
Venue: Aldersgate Puari Huinga, 309 Durham Street North, Christchurch Central City

Workshop follow-up
Follow-up sessions with Amanda Smidt from The Career Development Company will be available to develop and practice the skills you learned in the workshop. Bookings will be on a first-come, first-served basis after the workshop.
powerupyourcareer.co.nz
Brought to you by ChristchurchNZ and The Career Development Company