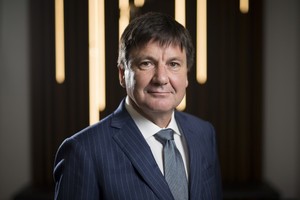 Privacy Commissioner John Edwards is in town for NZ Privacy Week, and in conjunction with our friends at Canterbury Tech, all are welcome to hear him speak at this ITP ChCh event. Hear John talk about the importance of reporting privacy breaches, now required by law, the requirements and implications for disclosing information to organisations overseas as well as a general update regarding principles of privacy in 2021. There will be time for a Q&A after the presentation.
There will be the usual networking and nibbles after the event.
Agenda:
4:30 – 5:00 Audience with John Edwards
5:00 – 5:30 Q&A with John
5:30 – 6:00 Networking & Nibbles
All Canterbury Tech members can go to the ITP event page and register using the voucher code "CantTech" option – this is  near the top of the page after clicking to Register (see below) for a free ticket.