Are you a budding entrepreneur?
Wondering how to go about creating your own tech startup?
Curious to hear from others who've chosen this path?
Tuesday 25th May 2021
5 pm – 6:30 pm
C Block, Ara Institute of Canterbury
Parking can be found on Madras Street and surrounds
Held during Techweek21, this FREE event is aimed at senior secondary school students, whanau, educators and wannabe entrepreneurs who are interested in learning more about Christchurch's thriving tech start-up scene.
There's a lot going on in the tech in Christchurch, but it often flies under the radar. At this event, you will hear from local tech entrepreneurs and innovators as to how they started their own tech companies.   You will also be introduced to supporting organisations such as the Ministry of Awesome, ThincLab and YES that have helped these people along the way.
There will also be a small exhibition and displays of local 'tech'.
EVENT OUTLINE
5pm – Doors open, small display area, tea and coffee available
5.15pm – Seated Presentations begin
Intro – Canterbury Tech
Support organisations
Startup company founders
Q&A – all speakers
6.10pm – Presentations conclude, visit displays and meet the speakers.
6.30pm – Close of event
INTRODUCING OUR SPEAKERS
START-UP FOUNDERS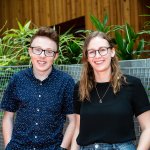 Lucy Turner, Co-Founder & Chief Technology Officer at Vxt
Luke Campbell, Co-Founder & Chief Executive Officer at Vxt
Luke & Lucy co-founded the software company Vxt, about two years ago whilst full-time students at UC. Their team now includes staff in Australia & New Zealand and serves thousands of customers all over the world. Today, they'll share their story and thoughts on what it takes to build a startup.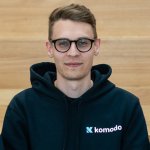 Jack Wood, Co-founder & Chief Customer Officer at Komodo
Jack is a co-founder and the CCO for the New Zealand-based edtech company, Komodo. Jack works alongside numerous schools across New Zealand, Australia and beyond to implement Komodo's wellbeing software solutions that enable schools to better understand, manage and improve school-wide wellbeing.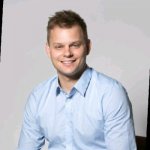 Nathan Taylor, Co-founder & Chief Operating Officer at Partly
Nathan's role at Partly sits between their Growth, Product, and Data teams, ensuring the company trajectory aligns with the mission and the customer's needs. Prior to Partly, Nathan co-founded NZ's second largest online marketplace.
He has a Master's degree in Linguistics and previously worked as a translator in Indonesia and China.
SUPPORTING ORGANISATIONS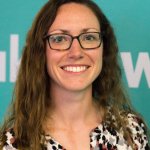 Liz Pittman, Chief Student Wrangler at YES – Young Enterprise Scheme
Liz is the Chief Student Wrangler for the Young Enterprise Scheme, cheering on over 4500 students around the country as they set up and run their own businesses.  YES is the perfect way to unleash your inner entrepreneur and experience the start-up world first-hand.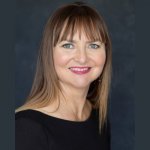 Michelle Polglase, Enterprise Manager at UCE 
Michelle is passionate about supporting the innovation ecosystem, developing entrepreneurial capabilities, and driving business value and has extensive experience both as a business founder, and within high-growth global tech companies.
Michelle is delighted to have joined the team at the University of Canterbury Centre for Entrepreneurship, delivering innovation programmes and supporting ThincLab's founder incubator for high growth-potential companies.
Ministry of Awesome / Te Ōhaka
Registration essential.
This is a FREE event is brought to you by Canterbury Tech.