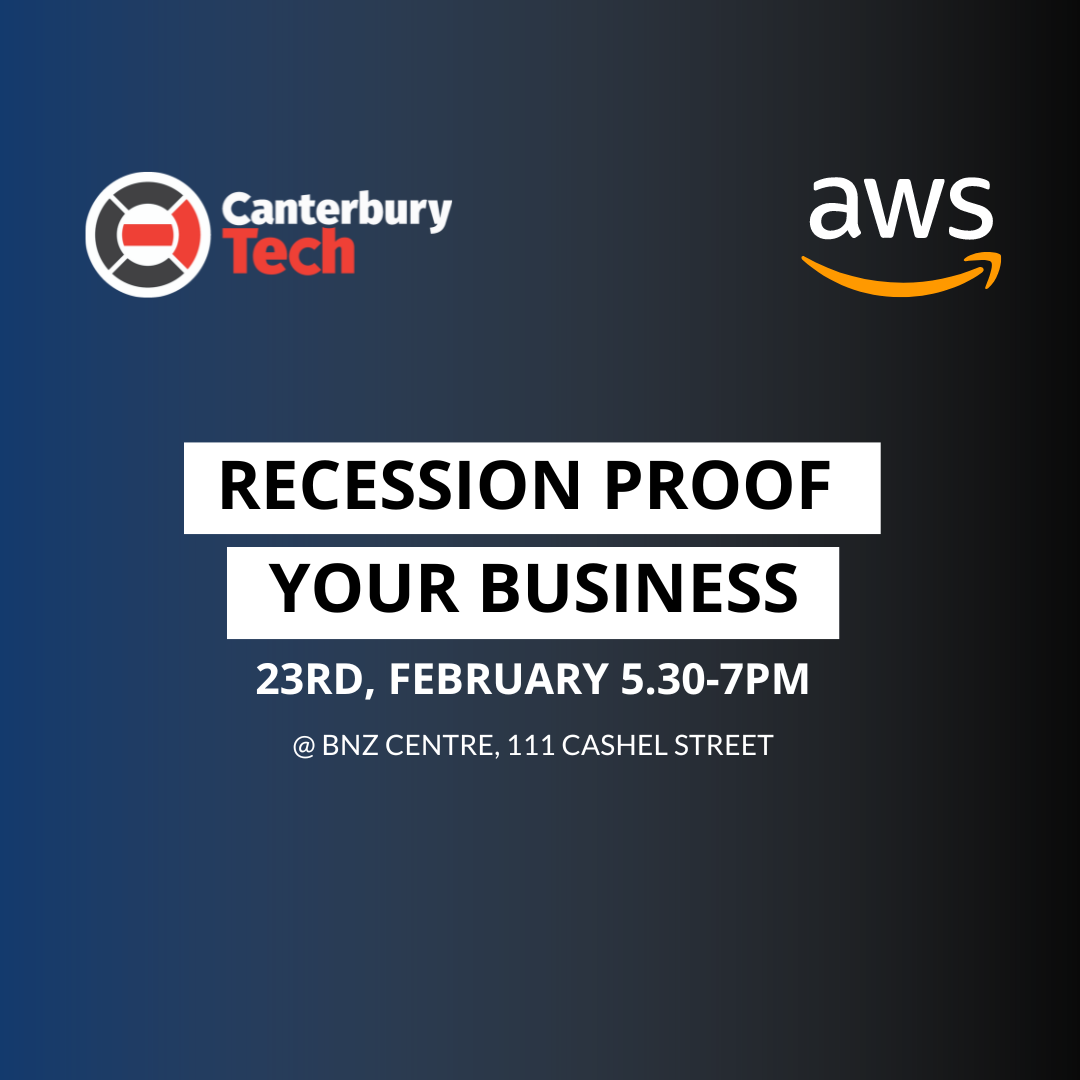 Canterbury Tech has invited AWS and business and economics experts to present data-driven insight for local business leaders on risks and opportunities that come with a recession.
The event will highlight:
– An understanding of what a recession is
– The impact a previous recession had on a range of local B2C businesses
– Examples of real-world decisions businesses made across a range of departments – and the outcomes
– Potential next steps to take
– A connection you can reach out to should you want to dive deep on any specific topic that has been presented
This event is free and open to all – aimed at business leaders and heads of department – tickets are limited. Register now.