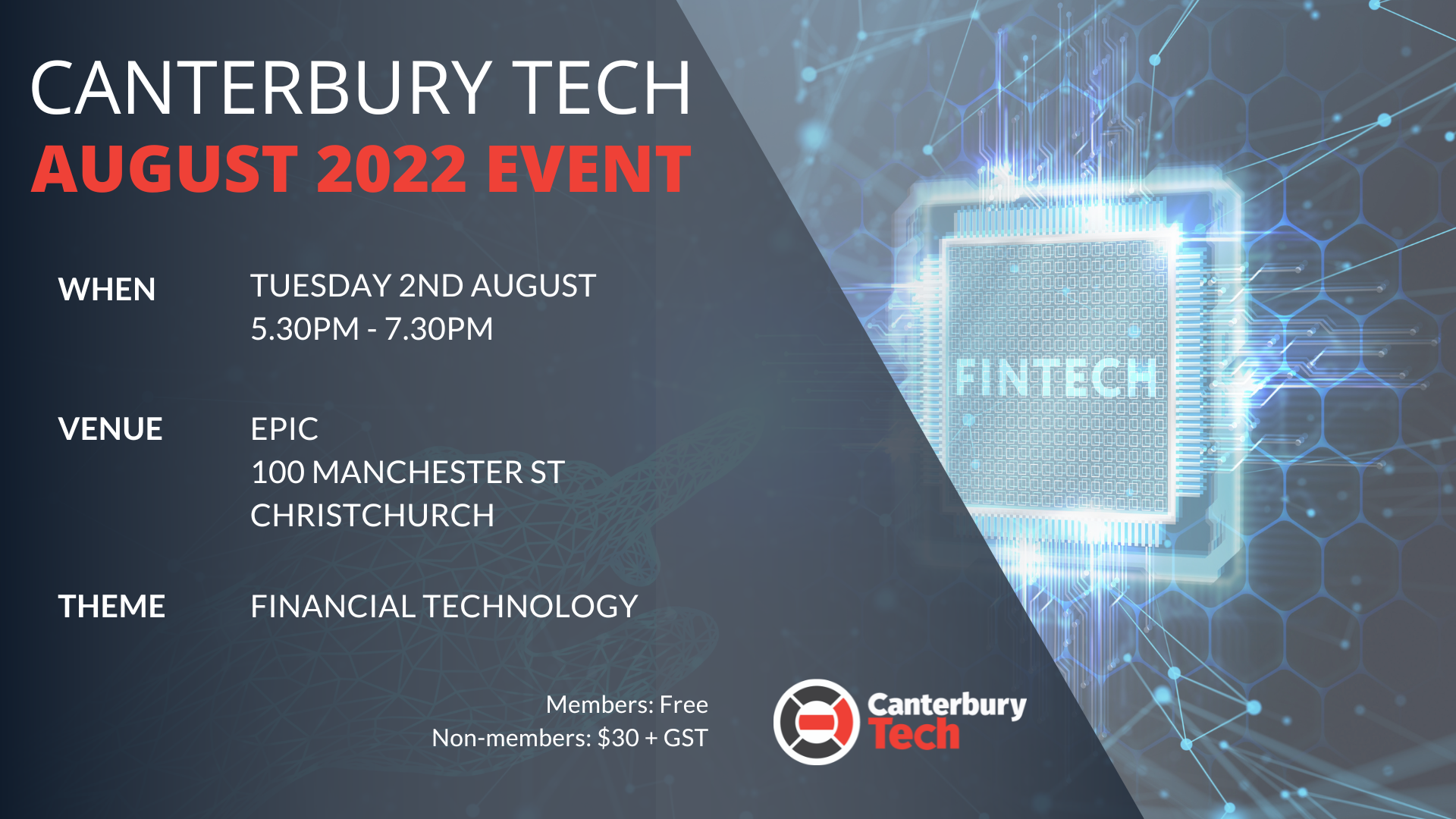 Canterbury Tech Monthly Event – August 2022
Join us at our upcoming FinTech themed monthly Canterbury Tech event.  The FinTech sector is one of the fastest growing sectors in NZ.  New and emerging FinTech is completely changing the way we handle money.  Innovative technologies are transforming the financial services of old,  and leaving in their wake opportunities for entrepreneurs and start-ups to enter this rapidly developing industry.
About our speakers:  
Jayden Dodge is the Lead Developer at Forbury.  Jayden joined Forbury early on and has been fundamental in the evolution and success of Forbury and our products.
Akshay Hari, Director, Technology and Jeremy Slade, Development Director at FIS Asset Finance.  Akshay and Jeremy will be providing a brief timeline of the Asset Finance product to date and an overview of where Asset Finance and the Christchurch teams fit into the FIS landscape.
When: Tuesday 2nd August 2022
Where: EPIC Innovation Centre, 100 Manchester Street
Event Outline:
5.30pm – Registration opens, networking, drinks and nibbles
6.00pm – Canterbury Tech updates
6.15pm – Our guest speaker and Q&A time
7.00pm – More networking
7.30pm – Close of event

Things to note:
Please note that registering for this event will be taken as acceptance that your image, name, or voice may be included in a recording or photos of proceedings that will be published after the event.

We will adapt this event according to the current Covid Alert Level in place at the time.