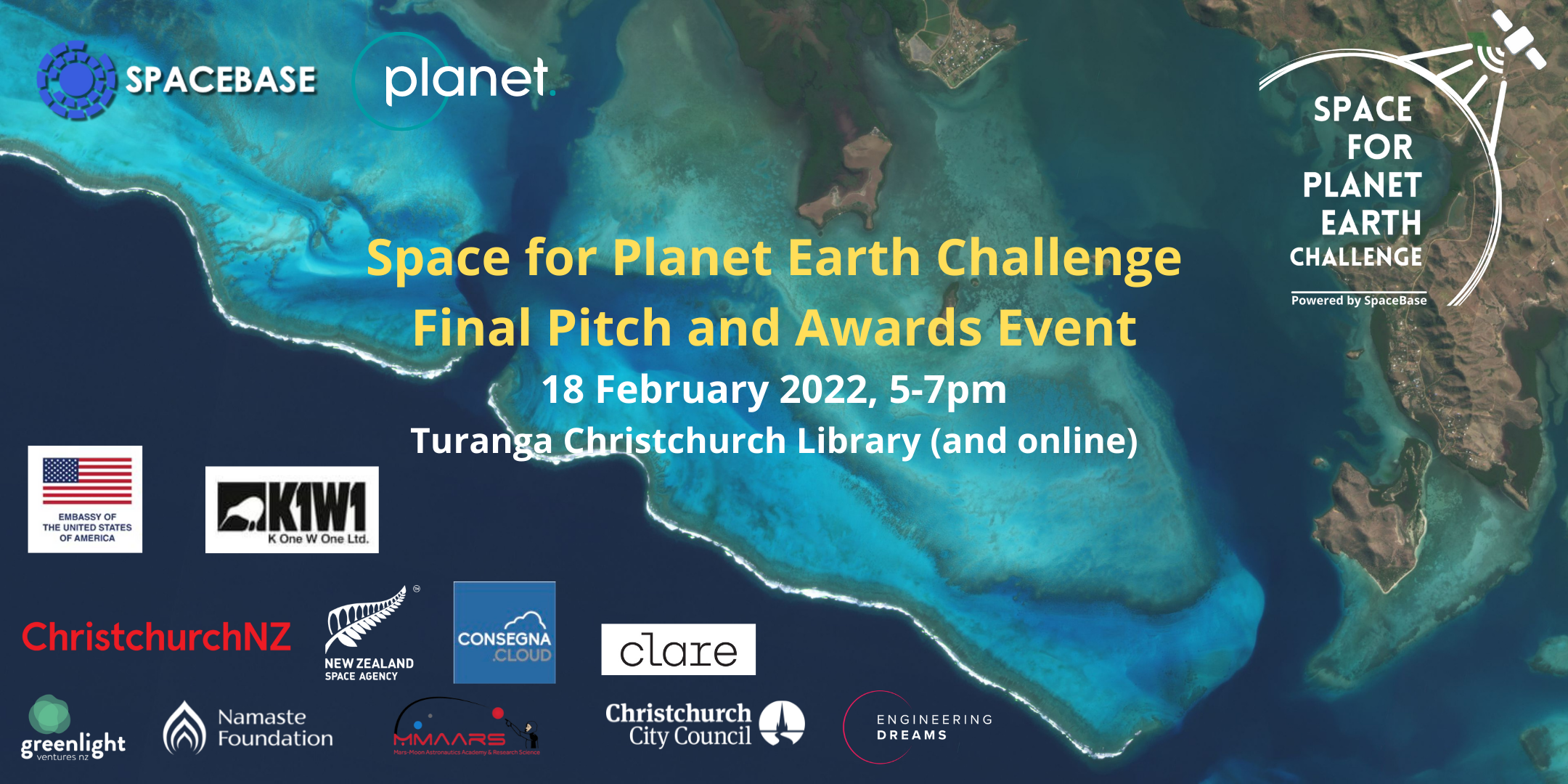 Come and watch the final pitch session and award ceremony of the "Space for Planet Earth Challenge" at the Turanga Christchurch Library. Also live-streamed.
Six teams will compete at the high school and university/startup levels for a chance to win up to $30,000 dollars, mentorship, and more data to work on their environmental solutions addressing carbon sequestration and coral health.
Host: Kaila Colbin, Founder and CEO, BOMA New Zealand and TEDxChristchurch Curator
Speakers: Hon. Mayor Lianne Dalziel, and representatives from the U.S. Embassy, Planet, and others (to be listed).
Challenge teams from New Zealand, Australia and Pacific Islands will pitch solutions to climate change issues focusing on carbon sequestration and coral health.
Reception starts at 4:30pm.
For more information about the Challenge, go to spaceforearth.org.
The Challenge is brought to you by SpaceBase and Lead partner Planet