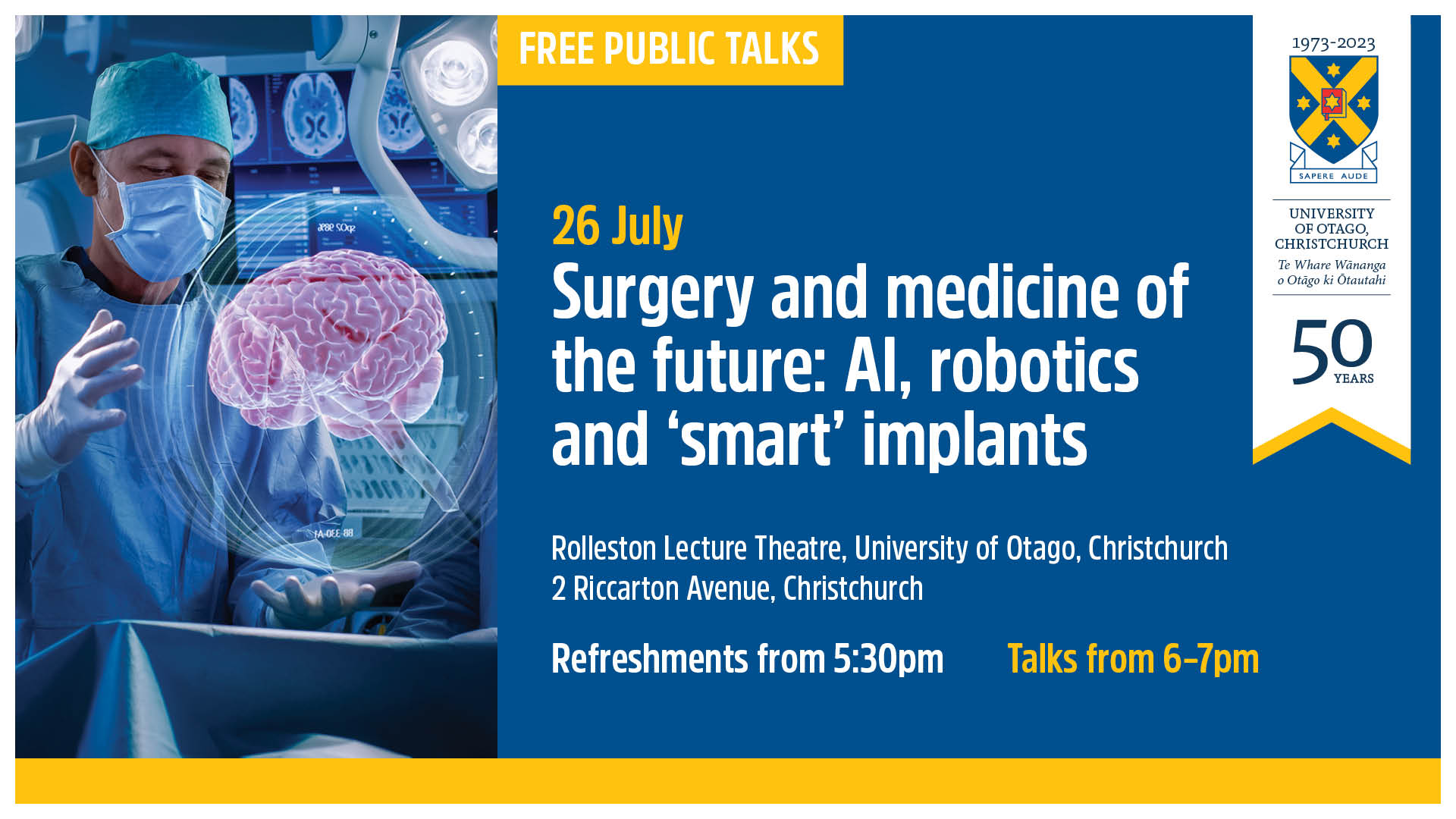 Register here:https://events.otago.ac.nz/christchurch50/surgeryandmedicine/Site/Register
Artificial intelligence, virtual reality, robotics, 3D bone printing and 'smart' implants – high tech innovation is revolutionising the future of surgery and medicine. Come and hear our leading surgeons and researchers explain how futuristic technology could soon be coming to an operating theatre near you!
Speakers: Professor Gary Hooper, Professor Timothy Eglinton, Professor Tim Woodfield, Associate Professor Tracy Melzer
This event is part of a series of free talks in celebration of the University of Otago, Christchurch's 50th anniversary.