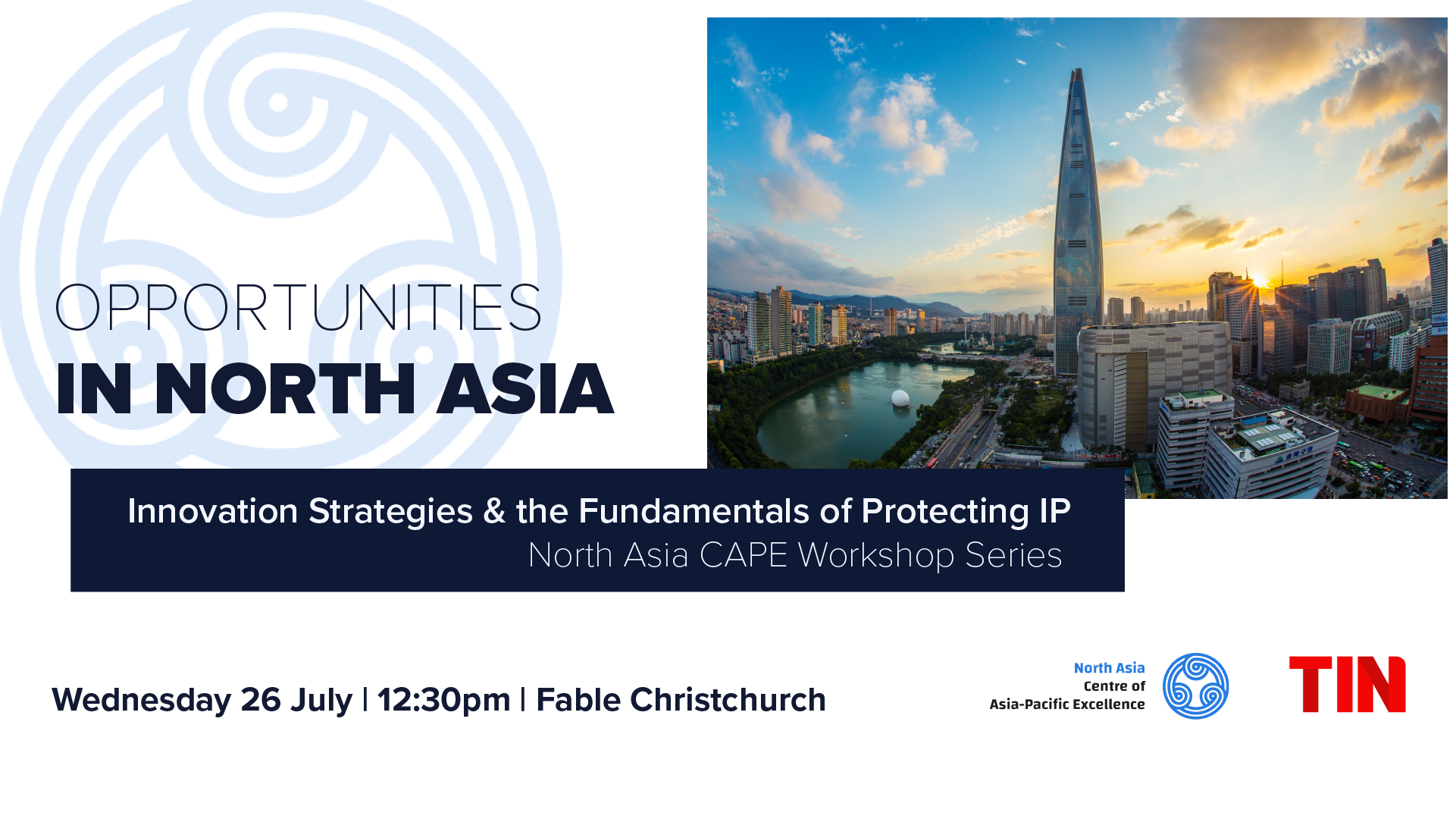 Register here: https://tin100.com/events/north-asia-cape-workshop-christchurch/
What to expect?
These half-day courses provide insight into the North Asian market across two modules:
Innovation race in North Asia: The module will focus on strategies we can use to compete against local innovators. Unlike their kiwi counterparts, Asian Technology firms take a fast follower approach rather than becoming an innovation leader. The session will focus on how to compete in such an environment.
– Hear how technology companies innovate.
– Gain insights on how to leverage ecosystems.
– The art of prudent innovation: learning from Asian competitors.
Protecting Innovation in North Asia: The protection of your Intellectual Property (IP) comes with challenges no matter the market. The North Asian market presents its own unique challenges to kiwi innovators, as the regulatory framework differs from what we are used to here in Aotearoa.
– Gain insights into what issues your company might face around IP.
– Hear about tools that can use to better protect our IP.