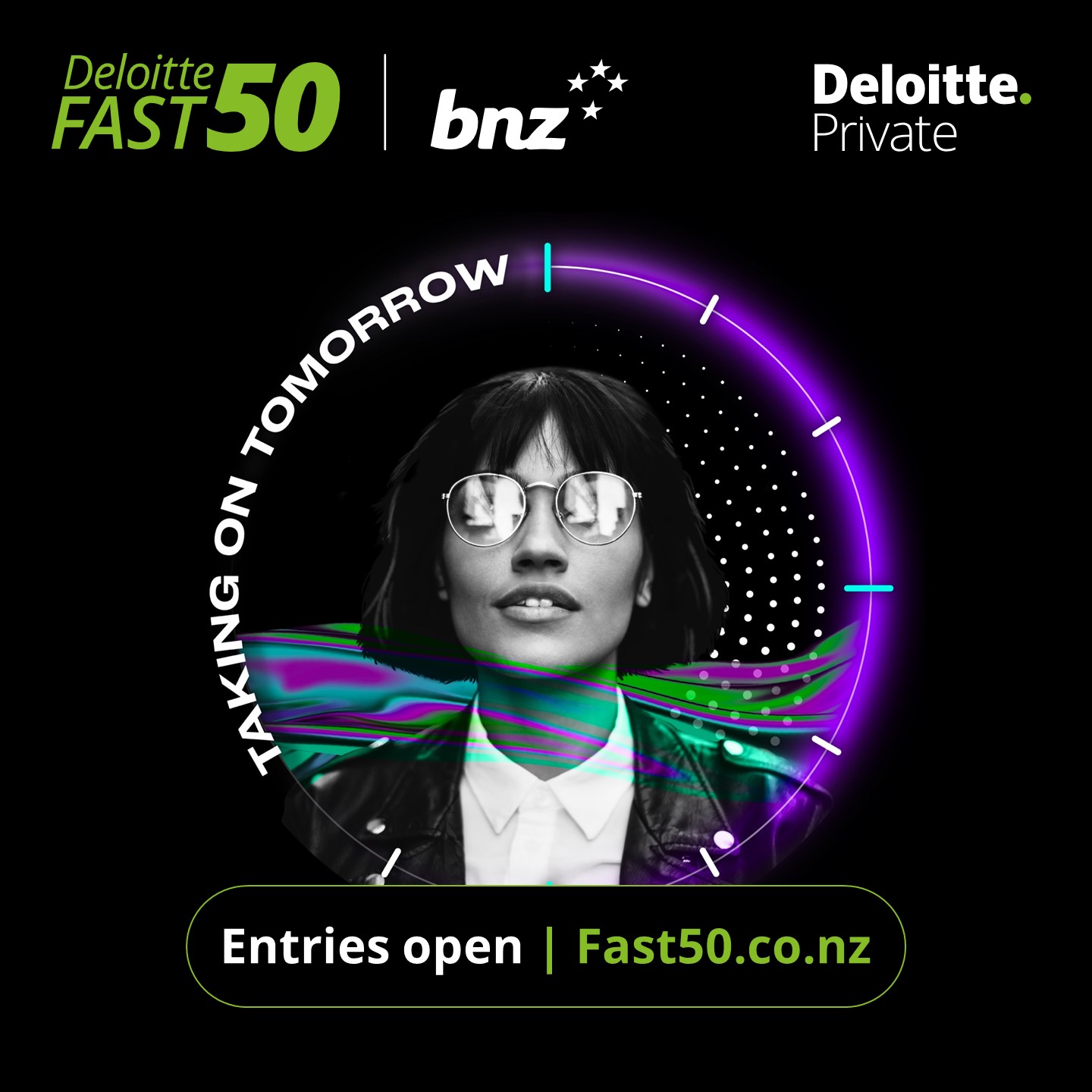 The Deloitte Fast 50 recognises the very best of the NZ's fast-growing companies based on their impressive revenue growth over the past three years, from various sectors. We want to recognise our regional ecosystems by purposefully continuing to support such vibrant businesses as they help build a stronger and more sustainable futures. To enter, you need revenue of $1 million or more in FY21 and verified accounts for FY21 and FY23.
If you've been around a bit longer and are continuing to grow, you may be eligible for the Master of Growth index, measuring percentage growth over five years. To enter, you need revenue of $5 million or more in FY19 and a full set of verified accounts for FY19 and FY23.
Enter now at www.fast50.co.nz.
Entries close 5pm on 22 August 2023.