And the 2023 Committee Member Nominees Are…
We are thrilled with the nominees for this year's election. The calibre of skills, passion and experience that the nominees bring is just what we need for the future of Canterbury's tech ecosystem. We are excited to see a range of sectors being represented and want to wish every nominee the best.
Congratulations to the following for being nominated for the 2023 Canterbury Tech Committee: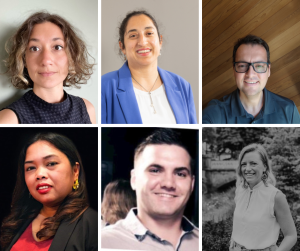 Voting ends this Sunday, December 4th at 5pm. The two elected members will be announced at our AGM on Tuesday, December 6th.
If you haven't registered for your AGM + QUIZ NIGHT tickets yet, you can do so below: