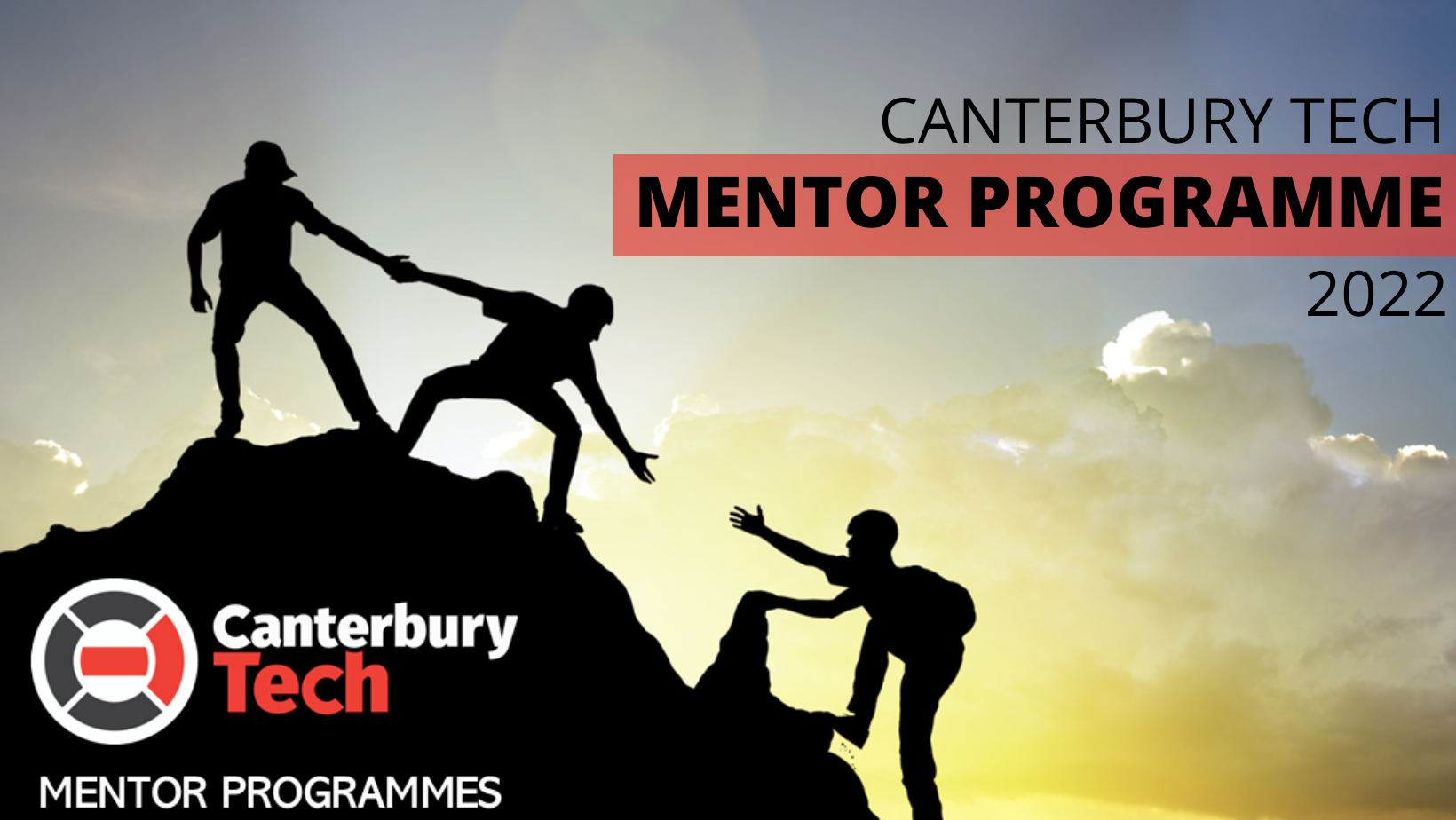 2022 CANTERBURY TECH MENTOR PROGRAMME
Canterbury Tech wants to grow world-class talent for our local Tech Sector. This mentoring programme is for professionals working in Canterbury's technology industry (or those who aspire to). Many successful people credit one or more mentors who made a big impact in helping them achieve early success.
Mentoring isn't just useful for the mentee, it's great for mentors too. Mentors will be challenged to stay at the top of their game to provide up-to-date advice.
Starting in 2019 the Mentor Programme run by Canterbury Tech was a big success with 36 people taking part and overwhelmingly positive feedback.  This was based around Roger Nesbitt's Winter Mentor Programme software and programme.  In 2020 we built on that success by expanding to students, especially international students and had 80 people take part and in 2021 we SOLD OUT!
This year (2022) we will be providing the following programmes:
2022 Mentor Programmes
1 – Career Start Canterbury Tech Mentor Programme
2 – Mid-Career Canterbury Tech Mentor Programme

Key Dates
2nd May 2022 – Applications Open
16th May 2022 – Mid-Career Applications Close
31st May 2022 – Mid-Career Meet & Greet
1st June 2022 – Career-Start Applications Close
14th June 2022 – Career-Start Meet & Greet
Mentors and mentees who took part in our previous programmes are most welcome to join us this year as well.
Non-members of Canterbury Tech may apply to join our mentor programmes.
Full details can be found here:
https://canterburytech.nz/about/mentor-programme/