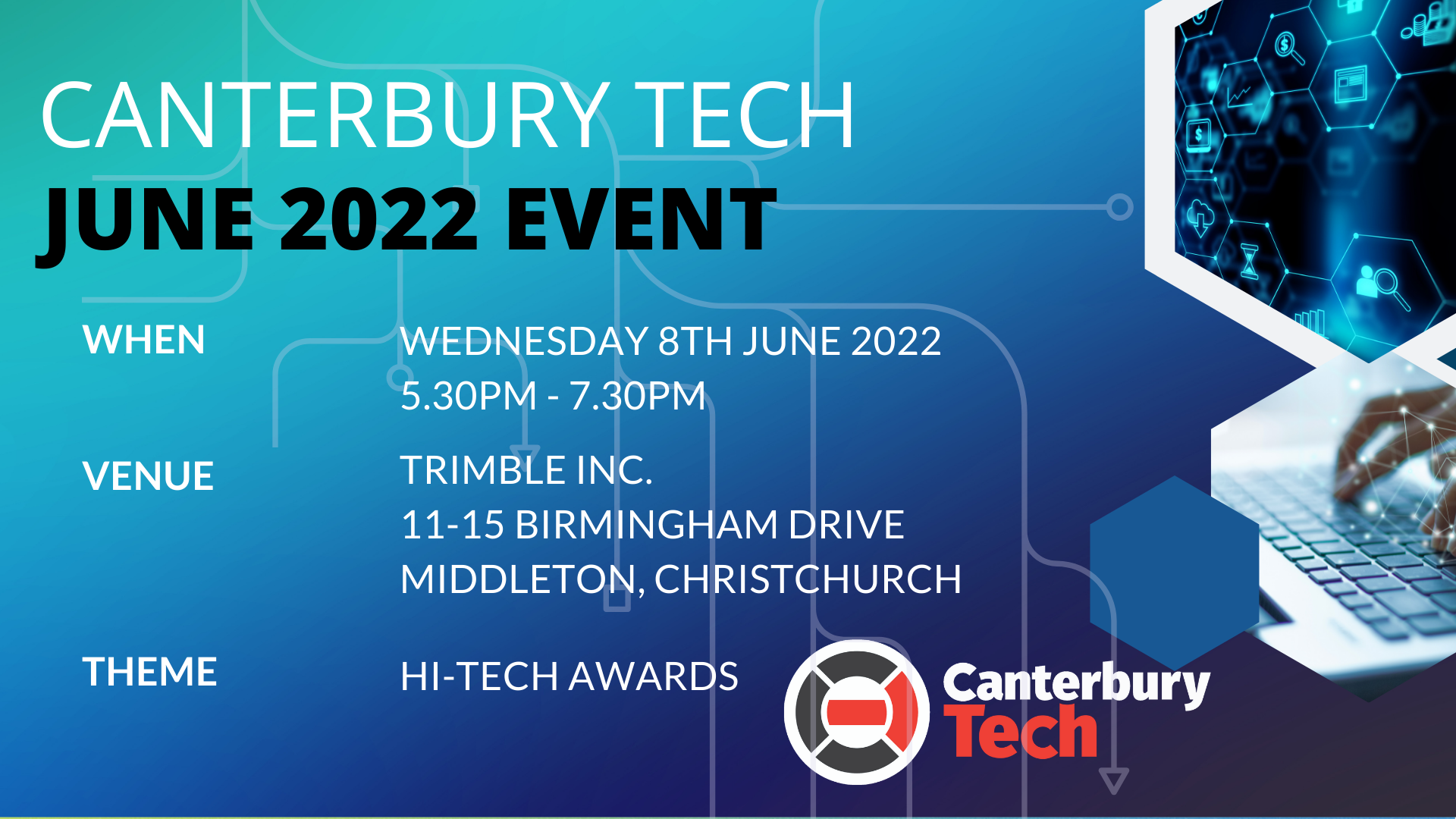 WE'RE BACK IN-PERSON!  For our first in-person event of 2022 and boy, are we excited!
Canterbury Tech Monthly Event – June 2022
Join us at our upcoming monthly Canterbury Tech event where we will hear from some of our local Hi-Tech trust finalists for 2022, as well as previous winners, plus we will have a number of the Hi-Tech Trust trustees in attendance.  We'll be running our networking at the start of the evening for a little longer than usual as we have a lot of catching-up to do!  The speaker line-up is still being finalised, but you can expect to hear from:
Julie Ryan from Custom D – 2021 winner of Best Hi-Tech Solution for the Public Good.
Kate Allan from Digital Future Aotearoa – 2022 finalist for Best Contribution to the NZ Tech Sector
Max Ferguson from Lumin – 2022 finalist for Hi-Tech Emerging Company of the Year
A representative from Onside – 2022 finalist for Hi-Tech Startup of the Year
When: Wednesday 8th June 2022
Where: Trimble Inc.  11-15 Birmingham Drive, Middleton
Event Outline:
5.30pm – Registration opens, networking, drinks and nibbles
6.10pm – Canterbury Tech updates
6.20pm – Our guest speakers and Q&A time
7.00pm – More networking
7.30pm – Close of event
Our Speakers
More details to follow…

Things to note:
Please note that registering for this event will be taken as acceptance that your image, name, or voice may be included in a recording or photos of proceedings that will be published after the event.

We will adapt this event according to the current Covid Alert Level in place at the time.
Thank you!