Our monthly Canterbury Tech Cluster events provide a great opportunity to network and listen to speakers present on a wide range of topics.
Join us at our upcoming monthly Cluster event on Tuesday 5th March at Tait Communications, 245 Wooldridge Rd, Harewood.  We have a 'Design' theme for the evening and will hear from two guest speakers.
When: Tuesday 5th March 2019
Time: 5.30pm to 7:30pm
Cost: Free for members, $25 for non-members.
Venue: Tait Communications
Outline of the evening:
5.30pm Networking, drinks and nibbles
6.00pm Canterbury Tech (David Carter), industry news & quick pitches
• Bridget – NZVIF
• Greg – TIN
6.30pm Two Stream Presentations
• Stream One – Toby Vincent, Smudge
• Stream Two – Adam Leatherland, Hamilton Jet
7.00pm Networking and drinks
7.30pm Event closes
Our Speakers
Stream One – Smudge
Toby Vincent , Director – Smudge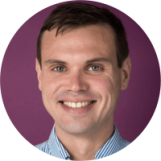 In 2008, Reuben saw that the newly emerging multi-touch technology would change the way software is developed, shared and used, and founded Smudge with business partner Toby Vincent. Together they developed over 50 iPhone apps, including Sound Grenade, which peaked at 200,000 daily downloads and hit the top spot for free apps on the US App Store.
Today Smudge is New Zealand's leading app developer for iOS and Android, with clients including Vodafone, New Zealand Police, Yellow Pages Group, Sky TV and Coca-Cola Amatil.
Speaker Topic: "User Centred Design, Design Thinking"
Steam Two – Hamilton Jet
Adam Leatherland, Product Development Systems Engineer at Hamilton Jet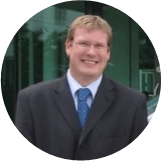 The HamiltonJet waterjet is one of the most advanced and innovative marine propulsion systems in use today and is at the forefront of waterjet propulsion technology. HamiltonJet pioneered the development of the modern waterjet system over 60 years ago, adapting technology initially designed for shallow river operation to suit all manner of inshore and offshore vessels.
Speaker Topic: "AVX – Robustness, Reliability and Redundancy"
An insight into designing a jet-propelled control system to meet the 21st century needs. Backup systems are commonplace on boats both small and large, but how would you go about making a bomb proof control system that would allow a skipper to continue to operate the vessel with his current controls, even though part of his control system has been destroyed? That was the challenge for this new Hamilton Jet control system. This talk explores the design philosophy that enabled the design of a control platform ready to meet our customers' future needs.
Cost: free for members, $25 for non-members