Join us at our upcoming monthly Canterbury Tech event where we will hear from two guest speakers over two streams.  The theme for this event is Testing and QA of Hardware and  Software.
When: Tuesday 11 February 2020 from 5:30 pm
Venue: Trimble Navigation, 11-15 Birmingham Drive, Middleton, Christchurch 8024
Carparking: On-site parking available
Outline of the evening:
5:30 pm Networking, drinks and nibbles
6:00 pm Canterbury Tech updates, industry news & quick pitches
6:30 pm Presentations – 2 speakers across 2 streams
7:00 pm Networking and drinks
7:30 pm Event closes
---
Our Speakers
TECHNICAL SPEAKER
Donovan Johnson, Director at Halt & Hass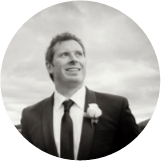 HHCNZ is a reliability engineering company that conducts various environmental tests for the electronic, automotive, and building industries. You make it, we break it is our motto, and we do this to improve product performance in the field.
Topic: You make it – we break it – but why?
An overview of Reliability Testing vs traditional qualification testing with a view to explain how companies can reduce development time and increase field performance by conducting targeted, non-standard based tests. Testing to fail is a paradigm shift from traditional stage-gate development systems. If you don't fail, you don't learn.
BUSINESS SPEAKER
Kirby Ting, Senior Consultant at Plan IT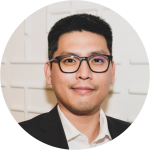 Planit Software Testing is a Top 4 Pure Play Testing Company Worldwide. Planit has 1500+ specialist testers and digital consultants worldwide, 300 of which are based in New Zealand. Planit is on Gartner's Magic Quadrant for Application Testing Services Worldwide.
Kirby is a Senior Consultant at Planit Software Testing. He has over 15 years of software testing experience delivering successful outcomes for his clients.
Topic: Why Do Projects Implode?
Planit has done recent assessments of a few software projects that were facing challenges in delivering successful outcomes. This is a talk to discuss the common themes that were identified and recommendations on how to tackle these.
---