Join us at our upcoming monthly Canterbury Tech event where we will hear from two guest speakers over two streams.  The theme for this event is Testing and QA of hardware and software.
When: Tuesday 11 February 2019 from 5:30 pm
Venue: Trimble Navigation, 11-15 Birmingham Drive, Middleton, Christchurch 8024
Carparking: On-site parking available
Outline of the evening:
5:30 pm Networking, drinks and nibbles
6:00 pm Canterbury Tech updates, industry news & quick pitches
6:30 pm Presentations – 2 speakers across 2 streams
7:00 pm Networking and drinks
7:30 pm Event closes
---
Our Speakers
TECHNICAL SPEAKER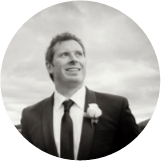 I love to systematically break things; hence reliability engineering is a great field for me! I'm passionate about product improvement and love seeing companies' realise increases in customer loyalty and product quality.
Halt and Hass test to extremes using vibration, temperature, impact & shock, drop, UV, humidity and condensation to name a few. We're right into reliability engineering through predictions, measurement, analysis and ultimately tailored testing.
Topic: Hardware Testing
BUSINESS SPEAKER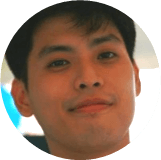 Planit are quality specialists.  They enable our clients to accelerate their delivery of quality software through our comprehensive range of quality assurance services, training, accelerators and on-demand solutions.
With offices across Australia, New Zealand, India and the United Kingdom, our 1,500+ strong team includes specialists across functional testing, automation, performance, monitoring, virtualization, devops, agile, accessibility, security and more.
Kirby is a Senior Consultant with fourteen years of software testing experience. Experienced in leading complex functional testing projects in the Manufacturing, Electricity and Government industries covering System, Systems Integration, UAT and Regression test levels carried out within Waterfall and V-model software development life cycles.
Topic: coming soon
---