Join us at our upcoming monthly Canterbury Tech event where we will hear from two guest speakers over two streams.  The theme for this event is Sustainability.
When: Tuesday 3 March 2020 from 5:30 pm
Venue: B.linc Innovation, Lincoln University
Carparking: On-site parking available. Use Orchard Car Park, Gate 3 off Springs Road. See map below.
Outline of the evening:
5:30 pm Networking, drinks and nibbles
6:00 pm Canterbury Tech updates, industry news & quick pitches
6:30 pm Presentations – 2 speakers across 2 streams
7:00 pm Networking and drinks
7:30 pm Event closes
---
Our Speakers
SPEAKER ONE
Greg Martin,  Managing Director at ENGEO Ltd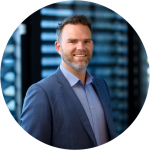 Greg Martin is a company founder, Geologist and dreamer. He co-founded a geotechnical and environmental consultancy in 2010 that now employs 100 people in NZ and Australia.
More recently he co-founded Entuitive, a technology company focussed on re-defining the engineering consultancy industry and dreaming up other random ideas.
Topic: Carbon Crunchers
Entuitive is working on a way to reduce carbon emissions in the construction industry.  Greg will talk about how the idea came about and progress to date.
SPEAKER TWO
Melissa Baer, Business Analyst – Agriculture Specialist at Webtools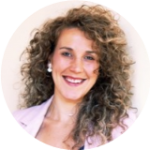 Established in 2014, Webtools is an agile technology partner providing both tech consulting, custom software development and off-the-shelf solutions. We help organisations become more profitable, robust and easier to manage.
Webtools has a talented pool of developers with a diverse set of skills, allowing us to develop and support full-stack systems consisting of intuitive user interfaces driven by powerful and integrated back-ends.
Topic: Tech's role in Sustainability – Lesson's learned from 17 years in sustainable agriculture and supply chains
What is tech's role in sustainability?
Melissa will be speaking on how data can be used to solve sustainability challenges and discuss the challenges present in Agri-tech development, the hardware vs software approach and the unique opportunity we are faced with at the moment that we've never before experienced in history.
Melissa has just returned from Evoke Ag (Australasia's Agri Tech conference) and will share some key takeaways and highlights as it relates to building software for a sustainable food and agriculture system.