Tuesday 25th January 2022  – NOW CANCELLED DUE TO THE MOVE TO RED LIGHT IN THE TRAFFIC LIGHT SYSTEM AS OF 23rd January 2022
5pm – 7pm
Tait Communications, 245 Wooldridge Road, Christchurch
About the event…
South Island entries into the NZ Hi-Tech Awards in 2021 were well down and we'd love to see many more mainland companies entering in 2022. Please come along to this event on 25th January to hear from a couple of inspiring awards winners from 2021. 
Hugh Calverley is coming down from Auckland and most people in Canterbury probably won't know much about his company Moxion. Hugh has a prior track record of successful startups behind him and Moxion is now making serious inroads in selling tech into the highly competitive Hollywood film-making sector. Moxion won both ​​NZ Hi-Tech Start-Up of the Year and Most Innovative Hi-Tech Creative Technology Solution categories in 2021.
Cantabrians need no introduction to the Student Volunteer Army. Our second speaker, Julie Ryan from Custom D partnered with the SVA to develop their mobile app and won the Best Hi-Tech Solution for Public Good.
Our two winners will talk about their companies, what their products are about, how they approached entering the awards and what benefits they've seen from winning. We'll also have a short panel session from three local judges of the awards to offer some insight into what constitutes a stand-out entry.
 A bit more about our speakers…
Hugh Calveley, CEO and co-founder of Moxion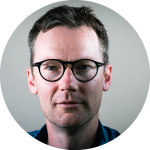 (NZ Hi-Tech Start-Up of the Year and Most Innovative Hi-Tech Creative Technology Solution)
Hugh is obsessed with how technology can help the filmmaking process.
He's been driving innovation in the entertainment industry since co-founding Liquid Edge (NZ Hi-tech Start-Up of the Year) in the early noughties, followed by three more successful and innovative business start-ups: The Rebel Fleet, Rush Hour and Moxion (NZ Hi-tech Start-Up of the Year 2021).
Julie Ryan, Managing Director of Custom D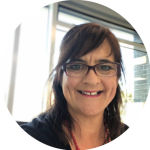 (Joint award with SVA for the Best Hi-Tech Solution for the Public Good)
Julie is passionate about helping businesses and organisations realise their aspirations to grow, offer a better service, or drive efficiency into their processes with custom-built online solutions.
Julie will talk about Custom D, how the relationship with SVA came about and the product they built for them and who now uses it.  
Outline of timings
5pm – Event begins with networking, drinks and nibbles served
5.25pm – Move upstairs for presentations
5.3opm – Introduction and welcome
5.35pm – Julie Ryan, Custom D
5.50pm – Hugh Caveley, Moxion
6.05pm – Judges panel session Q&A
6.40pm – Move downstairs for a bit more networking
7.00pm – Event concludes
Event delivery
This is an in-person event.  My Vaccine Pass is required for entry.
We will are also offering you a chance to view the event online if you are unable to attend in person. However you choose to participate, you must register to attend in advance.