SAVE THE DATE!
REGISTRATION COMING SOON…
Hi-Tech Award Winners Special
When: Tuesday 25th January 2022
Where: Tait Communications, 245 Wooldridge Road
Transportation and Parking: Plenty of parking available on site
Mark your calendars for our first monthly event of 2022. This is a joint meeting between Canterbury Tech and the NZ Hi-Tech Awards. A low key launch for the 2022 Awards, but mainly an opportunity to hear from 2021 Award winners: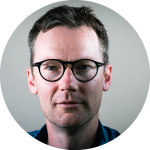 Hugh Calveley, CEO and co-founder of Moxion 
(NZ Hi-Tech Start-Up of the Year and Most Innovative Hi-Tech Creative Technology Solution)
Hugh is obsessed with how technology can help the filmmaking process.
He's been driving innovation in the entertainment industry since co-founding Liquid Edge (NZ Hi-tech Start-Up of the Year) in the early noughties, followed by three more successful and innovative business start-ups: The Rebel Fleet, Rush Hour and Moxion (NZ Hi-tech Start-Up of the Year 2021).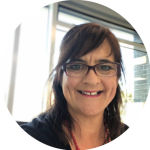 Julie Ryan, Managing Director of Custom D 
(Joint award with SVA for the Best Hi-Tech Solution for the Public Good)
Julie will talk about what Custom D does, how the relationship with SVA came about and the product they built for them and who now uses it.  
and one more speaker to be announced.
We will deliver this as a 'hybrid' event, offering you a chance to attend via Zoom if you are unable to attend in person. However you choose to participate, you must register to attend in advance.

5:30 pm Networking, drinks & nibbles in foyer
5:55 pm Move upstairs for presentations
6:00 pm Canterbury Tech news and speaker presentations
7:00 pm Networking and drinks downstairs
7:30 pm Event closes
Please note if attending online only, the event will run from 6 pm and finish at 7 pm.
Things to note:

Please note that registering for this event will be taken as acceptance that your image, name or voice may be included on a recording or photos of proceedings that will be published after the event.
Thank you!
SAVE THE DATE!
REGISTRATION COMING SOON…