2023 Summit Wrap-up
The 5th of September 2023 was the first time the Canterbury Tech Summit was hosted at the Te Pae. The Canterbury Tech committee had long dreamed about hosting the annual event at our new convention center so it was well-celebrated by current and past committee members!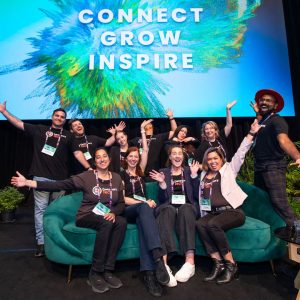 The year before in 2022, we sold 600 tickets and had closed the waitlist at 100 so  we knew we could go a bit bigger this year. We'd had to make some compromises due to the smaller size of the venue in 2022 which lead to a small exhibitor space in a marquee which reached crazy temperatures as the sun came out and our keynotes were split between two auditoriums to fit everyone in – it was wonderful to have a venue large enough this year. 
This year in 2023, we were able to have a really bustling and free moving exhibitor space and have all the meals served in the space which brought people together and increased the casual connections people could make. 
Julie Ryan from Custom D said "I didn't see a single speaker talk at the Summit cos I was busy the whole day in the exhibition hall and at our exhibition stand but I had an amazing day – connecting with people who are prospective clients, collaborators and people I reconnected with."
This year we sold 800 tickets and we were able to accommodate everyone in the 700 seater auditorium for keynote speakers. We still had a waitlist which we closed at about 50 as we knew we weren't able to accommodate any more into the space.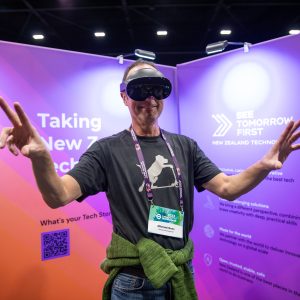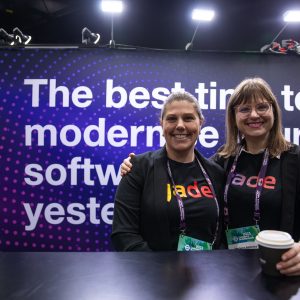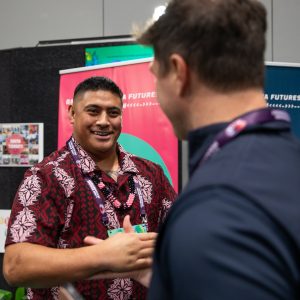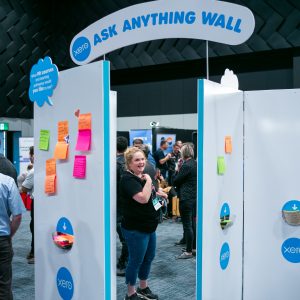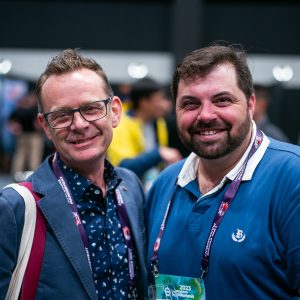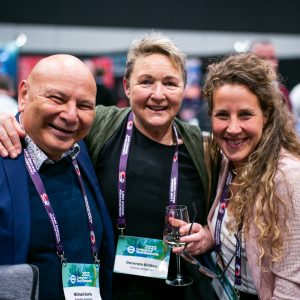 The schedule was designed to appeal to three key audiences, so that each time slot would have a session for each audience:
Techies

–  those with hands on the tools, coding, developing, engineering.

Tech business leaders

– those managing teams and understanding the business of tech

Tech users

– those looking to finding out about advancements and what's next
We had MCs PipLoader, Melissa Baer and Daniel Harte coordinating stages over 3 different rooms and even one speaker Mr G , joining the line up with one day's notice due to a previous speaker illness. Nina (who is now much better), will be delivering  her talk on a range of projects from the Tagata Moana Trust including a Pasifika version of minecraft and developing new technology words in Pasifika languages at our online lunchtime session on 1. Register on Humantix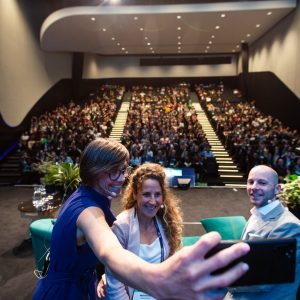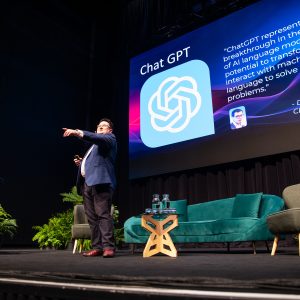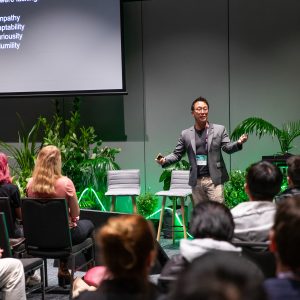 Some of our local speakers chose to participate in speaker coaching as a thank-you for the great effort they put into prepare and share their knowledge. The 2023 cohort of speakers described a really wonderful experience getting to know each other and prepare in a really supportive environment, meeting 4-5 times as they prepared their evolving talks over several months. This is certainly something we hope to replicate for Tech Week and Tech Summit 2024 – even the world's best speakers have coaches! And what a great way to make new friendships and connections.
We had several international guests this year including Rich Mironov who Canterbury Tech brought over from Portland, USA for the event and to to deliver some pre-summit workshops to a group of Product Managers and CEOs on the day before. We are interested to develop more workshop-style opportunities for our next major events also.
We hope to see you there next year on Friday 27th September 2024, our 21st annual summit!